Move over The Hurricane Heist, there is a new gonzo heist flick in town.  Zack Snyder's upcoming action-epic Army of the Dead takes place in Vegas during a zombie outbreak, and features a crew of mercenaries plotting one big score. It all sounds glorious.
Critics have always compared Snyder's movies to video games; stylish, bombastic, but ultimately shallow. Speaking as someone who enjoys this filmaker's oeuvre, Army of the Dead seems like Snyder's most video game-y movie yet. This film looks like a cross between Dead Rising and Gears of War, right down to Dave Bautista as an impossibly jacked Marcus Fenix look-a-like.
Army of the Dead trailer:
Love him or hate him, nobody puts on a show like Snyder. His slick visual style pays homage to the geeky genre movies and comics that inspired him while raising the bar for modern-day special effects. You could watch his films with the sound off and still have a blast.
Snyder made a name for himself back in 2004 with his knockout remake of George Romero's 1978 classic Dawn of the Dead. For Snyder to make another zombie flick at this stage of his career means one of two things. Netflix threw Scrooge McDuck money at him, and he couldn't say no. Or, he had a few killer ideas since Dawn of the Dead and he wants to get back behind the camera to blow viewers' minds.
Either way, I'm so down for this flick. I can't wait to see Snyder bring post-apocalyptic Vegas to life, in all its kitschy glory. I've got Army of the Dead's May 21st release date highlighted on my calendar.
Army of the Dead synopsis:
Following a zombie outbreak in Las Vegas, a group of mercenaries take the ultimate gamble, venturing into the quarantine zone to pull off the greatest heist ever attempted.
Army of the Dead arrives on Netflix on May 21, 2021.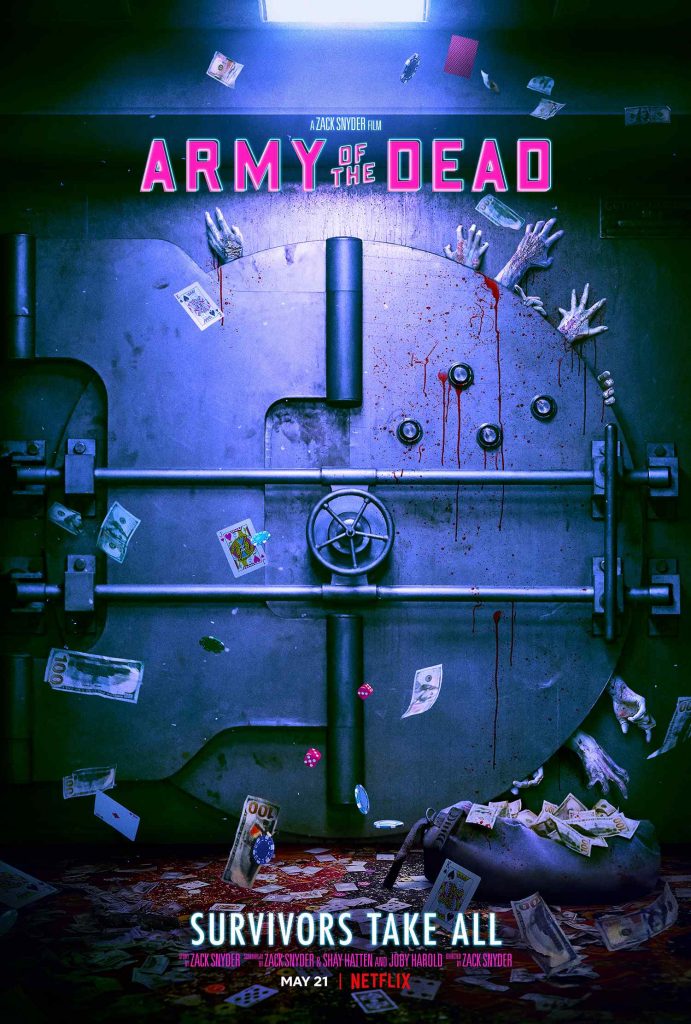 Advertisement
---
---
Advertisement
---
FROM AROUND THE WEB
Advertisement