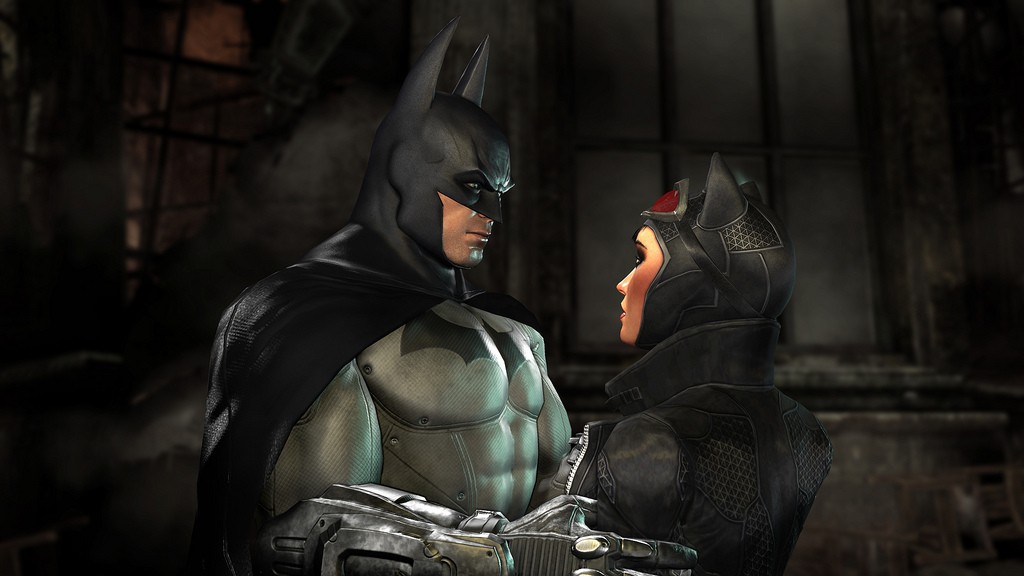 The first in-game stills from Rocksteady Studio's sequel to the award winning Batman: Arkham Asylum were mysteriously leaked onto the internet today. Besides the enigmatic teaser trailer, this is our first real look at the game. Nothing official has been announced about the Batman: Arkham City to this point, other than its title. We know that the Joker (voiced by Mark Hamill) will be returning along with Harley Quinn, and that the two will be accompanied by many new additions from Batman's rogues gallery. The screenshots confirm the longstanding rumours that Catwoman and Two-Face will also be appearing in the game.
Needless to say, the shots look amazing and are sure to get any fan of the first game itching to see more; especially any new cinematic or gameplay footage. It's clear that Rocksteady isn't recycling too much from the first game, as Batman himself looks a bit different and the environments look suitably more urban.
Batman: Arkham City is due out Fall 2011 for the Xbox 360, PlayStation 3 and PC.
Via Joystiq
Advertisement
---
---
Advertisement
---
FROM AROUND THE WEB
Advertisement