There will be a 2020 TIFF People's Choice Award winner after all. The prospects of a COVID-era Toronto International Film Festival seemed shaky throughout much of this year. When Cannes went on hiatus, many of us (myself included) assumed that TIFF would be the  vent that kickstarted the industry after a tumultuous year. But attending a slimmed-down and scaled back festival in a face mask amid a global pandemic might not be everyone's cup of tea.
In the spirit of continuing our salutes to festivals that launch the films we love, the team at That Shelf is following its list of the best Cannes Palme d'Or winners with a full ranking of every TIFF People's Choice Award winner to date. The crew at this website mostly hails from Toronto, so TIFF inevitably plays a crucial role in our experience as film buffs. Like many Canadian cinephiles, our love for movies is often synonymous with seeing 50+ films during an over-caffeinated 11-day frenzy.
It's possible to see all 50 films at this year's festival, so this year's TIFF People's Choice Award winner might be the most truly democratic and reflective champ in some time. The Toronto audience has eclectic taste, particularly in its early years, as little indies and auteur pieces yielded somewhat to bigger and more star-studded fare as the Festival grew. Although every few years, the people speak in favour of a film nobody expected to take the crown.
To salute this year's Festival, and the legacy of an event that unites us, the That Shelf team endeavoured to determine the best of the TIFF People's Choice Award winners. Whittling out the best of the best was no easy feat. But, hopefully, this list helps readers create a Festival of Festivals of their own at home this September to unite us all through film.
How we ranked the TIFF People's Choice Award Winners
All contributors of That Shelf's team were invited to submit a ranked ballot of up 25 of their favourite TIFF People's Choice Award winners. Ballots were weighted with 25 points for the #1 selection, 24 points for the runner-up, and so on. Selections were made from the overall TIFF People's Choice Award winner list and not sub-awards made for documentary or Midnight Madness in later years. There were some notable differences between this survey and our Cannes survey. Nearly every TIFF People's Choice Award winner received a vote. Only five films did not receive a vote, with Ben Cross's death mid-balloting notably failing to inspire any love for Chariots of Fire. No films received multiple votes in the number one spot, again reflecting a range of tastes. Unlike the Cannes survey, which favoured Parasite in a runaway, this competition was a tough race that shuffled with every ballot. Remember when casting your ballots this year, people: every vote counts.
Here are the rankings for the TIFF People's Choice Award winners, as deemed by the people of That Shelf.
– Pat Mullen
38. (tied) – No-vote wonders
Presented in alphabetical order.
Bella
(Dir. Alejandro Gómez Monteverde; USA/Mexico, 2006)
TIFF audiences totally blew it in 2006. Bella is easily the weakest film among the People's choices. This utterly pedestrian tale of a waitress (Tammy Blanchard) who gets fired on the day she learns she's pregnant, and then goes to the beach with a sous-chef, is emotionally manipulative drivel. It has every "festival film" cliché in the book, aside from a showoffy long take. Barf. – PM
Chariots of Fire
(Dir. Hugh Hudson; UK, 1981)
Better remembered for its Vangelis theme than anything else, the Hugh Hudson-directed crowd-pleaser became the first People's Choice winner to go on to win the Best Picture Oscar. The 1981 film tells the true story of Eric Liddell (Ian Charleson) and Harold Abrahams (Ben Cross), two runners competing for gold at the 1924 Paris Olympics. Though the thrill of the climactic race delivers, Chariots is—at its heart—a more powerful study of faith, commitment, and acceptance. And yes, that Vangelis theme still slaps. – Emma Badame
Tempest
(Dir. Paul Mazursky; USA, 1982)
After forecasting an Oscar win for Chariots of Fire in 1981, the people of Toronto ditched the mainstream the following year. Tempest is one of the few TIFF People's Choice Award winners to have fallen into obscurity. After winning Toronto, Paul Mazursky's take on Shakespeare's classic play bombed at the box office and was panned by major critics like Roger Ebert. It mostly endures as a novelty for Shakespeare on film fans, and followers of stars Gena Rowlands and John Cassavetes. -PM
(Dir. Nadine Labaki; Lebanon, 2011)
The well-intentioned Where Do We Go Now? is a totally uneven and utterly random film that wears its heart on its sleeve. Nadine Labaki's quirky and touching quasi-musical drama might be the anomaly of the 2010s. It's the only TIFF People's Choice Award winner from that decade that didn't make it to the Oscars, but it's also the perfect example of how TIFF can elevate a film from obscurity and give a talented filmmaker a major profile. Labaki put her laurels to good use by following her film the devastating Capernaum. – PM
Zatôichi: The Blind Swordsman
(Dir. Takeshi Kitano; Japan, 2003)
I was so surprised that the genre fans of That Shelf didn't throw Takeshi Kitano a single vote that I rechecked every ballot. Despite the Japanese auteur's popularity, his acclaimed Zatôichi is very hard to find. It's actually the lone title on this list that I could not track down while assembling (legal) links and streaming platform hints for the crew. Not even the Toronto Public Library has a DVD. The film belongs to a long legacy of takes about the iconic blind swordsman, and perhaps is long overdue for a special release alongside Criterion's pimped-out Zatoichi box set. – PM
37. Priest
(Dir. Antonia Bird; UK, 1994)
Linus Roache turns in a riveting performance as Father Greg, a Catholic priest torn between honouring his vows and exploring his sexuality via Liverpool's gay scene. The material may seem a bit run-of-the-mill now, but Antonia Bird's directorial debut met its fair share of controversy upon its original release. Catholic organizations worldwide denounced its subject matter and the MPAA insisted on an edited version of the film before it would issue an R rating in the U.S. Audiences at TIFF, never ones to be bothered by bad press, appreciated Bird's deft handling of the film's sensitive subjects—religion, spirituality, sexuality, community, abuse, incest—and voted Priest Best in Show. – EB
36. Places in the Heart
(Dir. Robert Benton; USA, 1984)
We like her. We really do like her. Sally Field won her second Academy Award and delivered the most derided speech in Oscar history with this drama that picked up the steam for TIFF People's Choice Award winners become awards magnets. Field is rock-solid in Robert Benton's personal tale set in his childhood hometown of Waxahachie, Texas. But the film hasn't aged well, offering a portrait of segregation-era America told through a white lens. This point becomes doubly glaring when the film digresses into random subplots into the lives of secondary characters, but shows little interest in the experiences of Danny Glover's hired hand Moze. – PM
35. The Official Story
(Dir. Luis Puenzo; Argentina, 1985)
Luis Puenzo's The Official Story is one of the best Oscar winners for Best Foreign Language Film ever. It's the first winner to hail from Latin America—a feat matched only three other times—and its status as the first slice of world cinema to win the People's Choice Award probably helped. (As did Norma Aleandro's fantastic performance, which won Best Actress at Cannes.) The Official Story put Argentine cinema on the map by confronting the nation's troubled history with the Dirty War. The film tells the story of a dowdy schoolteacher, Alicia (Aleandro), as she undergoes an awakening when the secrets of her own family reveal themselves at a time when her students inspire her to question the narratives put forward in official records. Aleandro's performance drives nearly every frame of The Official Story. She is absolutely devastating as Alicia stares awful truths in the face and reconciles her own crimes within a nation's dark past. – PM
34. Bad Timing
(Dir. Nicolas Roeg; USA, 1980)
Bad Timing's UK distributor the Rank Organisation reportedly called the film "a sick film made by sick people for sick people." So make what you will of the fact that the Toronto audience of 1980 liked this film best. Whether our townspeople are sicko perverts or cinephiles with eclectic taste might be debatable, but this edgy portrait of a tempestuous relationship is tame by today's standards. Art Garfunkel stars as Alex, a shitty man who undergoes an interrogation when his former flame (Theresa Russell) attempts suicide. Roeg's fractured puzzle remains a timeless portrait of the fact that men are generally oblivious to the world around them. – PM
33. Antonia's Line
(Dir. Marleen Gorris; Netherlands, 1995)
One of the downsides to TIFF becoming an Oscar tastemaker in the last decade is that it pretty much guarantees that a film like Antonia's Line will not win the People's Choice in this era. Marleen Gorris's delightful tale of three generations of women within a family proudly wears its feminist heart on its sleeve.  Lead by the fiercely independent Antonia (Willeke van Ammelrooy) the film is filled with memorable characters, humour, and biting social commentary.
The film's rural setting allows Gorris to touch on numerous themes that still feel extremely relevant years later. She effortlessly tackles toxic masculinity, the silencing of women, sexual liberation, the lingering impact of rape, the hypocrisy of religion and those who preach it, the cycle of life and death and much more.  Despite these heavy topics, which are spread across the film's decades-spanning narrative, Antonia's Line still manages to be a thoroughly enjoyable crowd-pleaser.  -Courtney Small
32. Cyrano de Bergerac
(Dir. Jean-Paul Rappeneau; France, 1990)
Quite possibly the Frenchest movie ever made, Cyrano de Bergerac features superstar Gérard Depardieu in the best performance of his career. This elaborately and impeccably mounted take on the classic play is a highly entertaining period piece. It perfectly matches its star with a character that's as iconic as he is. Gérard and Cyrano have such gifts for wordplay—and the distinguished noses certainly help. The film went on to earn five Oscar nominations, including Best Foreign Language Film and Best Actor in Depardieu's only nomination to date. But, in a random twist that often befalls popular international nominees, it lost the big prizes and randomly went home with Best Costume Design. – PM
(Dir. Peter Farrelly; USA, 2018)
Time will not look back kindly on Green Book winning both the People's Choice Award and the Oscar for Best Picture. While I know there are plenty of people who enjoyed Peter Farrelly's odd-couple road movie, for me it was yet another safe Hollywood film about racism in America told through a white lens. It allows viewers to observe racial inequality from a comfortable distance without moving the conversation forward in any meaningful way. Sure, Viggo Mortensen and Mahershala Ali are charming, but great actors can shine despite the blandest of material.
Green Book's People Choice Award is significant because its win continued TIFF's decade-long desire to be a key player in the Oscars. In the past decade, the award has trended heavily towards star-studded works, hence why a film like La La Land is perceived to be a frontrunner prior to the Festival even starting and a film like Moonlight does not even place in the top three after voting.  However, during a year when films like Roma, If Beale Street Could Talk, A Star Is Born, and Shoplifters all played the Festival, it is still stunning that Green Book took the prize. -CS
30. Girlfriends
(Dir. Claudia Weill; USA, 1978)
It took Cannes over 50 years to give its top prize to a woman, but Toronto did it right off the bat. The first TIFF People's Choice Award winner (well, the Festival of Festivals' first People's Choice Award winner) is an offbeat and funny indie. Girlfriends is the ultimate female friendship flick with its tale of two women negotiating their BFF status when life pulls them in different directions. Although relatively hard to find on home video, the film joins the Criterion Collection in November and gets a special retrospective event at TIFF this year. It's worth logging on to join the party with director Claudia Weill and star Melanie Mayron since this film deserves re-appraisal. Unlike the 1970s' hairdos and glasses seen in the film, its sense of humour hasn't aged a day. – PM
(Dir. Damien Chazelle; USA, 2016)
There are very few things Hollywood loves more than a Hollywood tale. Turns out the TIFF audience strongly agrees–at least they did in September 2016. Written and directed by Damien Chazelle, this enchanting and optimistic modern-day musical follows Mia (Emma Stone), a struggling actress, and Sebastian (Ryan Gosling), a single-minded jazz musician, as they jostle for their big breaks amid the "City of Stars" many industry hopefuls. The film deftly manages to walk the line between cheese and whimsy while still wearing its heart on its sleeve—every colourful, vibrant frame the perfect, Instagrammable homage to L.A. and the classic musicals of old.
The film became the darling of that year's awards circuit, winning BAFTAs, SAG Awards, Golden Globes, Critics' Choice Awards, and more, but it also had the dubious honour of being awarded the Best Picture Oscar for all of 5 seconds before the Academy realised they'd done goofed and announced the wrong title. Don't feel too badly for them. While Moonlight ended up with Best Picture, La La Land took home six other statuettes, including Best Director and Best Actress. – EB
28. Best Boy
(Dir. Ira Wohl; USA, 1979)
The language of Best Boy is politically incorrect by today's standards, but the film significantly recounts the process of affording agency to people with mental disabilities. Director Ira Wohl observes the challenges that his 52-year-old cousin Philly faces as his parents approach the end of their lives and realize that they have no plan for their son's care when they're gone. Wohl pulls a documentary taboo and intervenes in the lives of his subjects during a pivotal moment, and arguably saves his cousin in the process. The scene ties the film together, making a rare case in which a director's presence in his own film takes it to another level. Despite winning the Best Documentary Feature Oscar, Wohl never made much else as a director, aside from checking in on his characters years later. – PM
27. Slumdog Millionaire
(Dir. Danny Boyle; UK, 2008)
I have fond memories of watching Slumdog Millionaire at TIFF when it was simply known as the latest film from director Danny Boyle.  It was one of those screenings where you could feel the entire audience falling in love with the film.  A few days later the hype started to grow, and the film took on a whole new life. This love lead to the inevitable Oscars backlash that the film was saddled with.
Sure, Boyle's ode to Bollywood may not have aged as well as other People's Choice winners, but I still have a huge soft spot for this film.  Telling the tale of a young man's harrowing journey from the slums to being a contestant on the Indian version of Who Wants to Be a Millionaire, Boyle crafts a crowd-pleaser that is filled with plenty of drama and heart. Plus, the film introduced the world to Dev Patel and Freida Pinto which is further icing on the cake in my books. -CS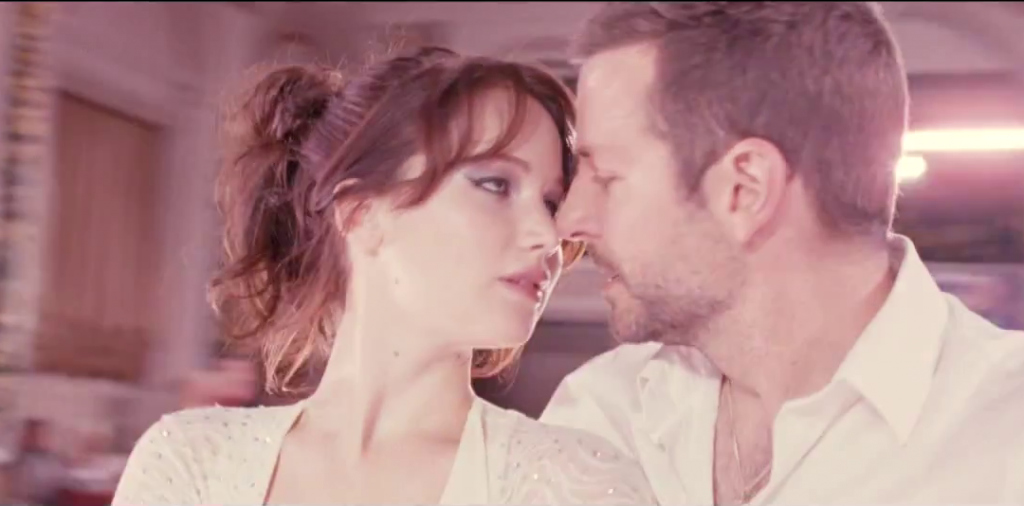 (Dir. David O. Russell; USA, 2012)
I usually want to punch happy endings in the face, but I'm a fan of any film that sees a crazy guy named Pat get the girl. I'm twice as happy when said girl is Jennifer Lawrence. Silver Linings Playbook is one of those curious films that work on just about every level. It even culminates in a feel good dance number without hitting a false step. The warm charm of Silver Linings Playbook is executed perfectly thanks to the sprightly manic energy invested in the film by director David O. Russell and his sturdy ensemble headlined by Bradley Cooper, an Oscar-winning Jennifer Lawrence, Robert DeNiro, and Jacki Weaver. There's a classic screwball rhythm to the banter between Cooper and Lawrence as they trade barbs like Claudette Colbert and Clark Gable. Silver Linings Playbook beats the odds in a genre riddled with empty calorie sweet-things and leaves you brimming with so much feel-good energy that you'll find yourself skipping as you exit the theatre. It's perfect inspiration for throwing a ticket into a ballot box. -PM
25. Whale Rider
(Dir. Niki Caro; New Zealand, 2002)
Niki Caro's Whale Rider is an example of how, when not seeking Oscar glory, being the TIFF People's Choice Award winner can bring attention to an under-the-radar gem. Caro creates a wonderful portrait of a community and culture on the cusp of change.  At its core is Paikea Apirana (Keisha Castle-Hughes), a young Māori girl whose only crime is that she was not born a boy. Despite her grandfather Koro's determination to find a suitable young male to assume the future chief mantel for the tribe,  Paikea takes it upon herself to learn the key aspects of her culture that are usually reserved for men.
Whale Rider is more than a simple film about overcoming adversity, it is a tale of family, culture and the complexities of the two intertwining. It champions the strength and resolve of young women; and offers sharp commentary on how the fragile and unhealthy nature of the male ego often hold cultures back.  The film warms the hearth without ever feeling overly sentimental. Ironically, it went on to find Oscar glory thanks to its exposure from TIFF, netting a Best Actress nomination for Castle-Hughes, while Caro went on to direct a little film called Mulan. – CS
24. The Snapper
(Dir. Stephen Frears; UK, 1992)
One of the rare comedies to win People's Choice, Stephen Frears' The Snapper is a quaint and still somewhat humorous look at a working class Irish family. Part of author Roddy Doyle's Barrytown Trilogy about the Rabbitte family, The Snapper is nestled between The Commitments and The Van. In the film, 20-year-old Shannon reveals she's expecting a little "snapper" by a man she can't stand. Seen as an embarrassment to her large clan's patriarch (Colm Meaney who earned a Golden Globe nod for his role), the movie ultimately becomes a heartwarming feel-good yarn as the new baby brings the chaotic and wacky family closer together. Following The Snapper, TIFF's picks began to turn towards dramatic and awards-focused titles making Frears' film a breath of fresh air when revisiting past winners. –Rachel West
(Dir. Morten Tyldum; UK/USA, 2014)
This eminently watchable and moving biopic won the hearts of TIFF audiences in 2014. The film tells the important and almost criminally unsung story of mathematician and computing pioneer Alan Turing (Benedict Cumberbatch). It expounds on the genius's wartime heroics breaking the Nazi Enigma code, and shines an uncomfortable spotlight on his persecution by the British Government for his homosexuality in post-war England. With an intense and stirring central performance by Cumberbatch, alongside stellar supporting turns from Charles Dance, Mark Strong, Keira Knightley, Matthew Goode, and Alex Lawther (a stand out as a young Turing), The Imitation Game is a moving and overdue tribute to an extraordinary man. Though this one didn't win a Best Picture Oscar (though it was nominated), it did win writer Graham Moore an Oscar for Best Adapted Screenplay. – EB
22. Life Is Beautiful
(Dir. Roberto Benigni; Italy, 1998)
Twenty-one years before Jojo Rabbit captivated half of TIFF's audience and pissed off the rest, Robert Benigni delivered the original Holocaust comedy with Life Is Beautiful. Many people hate this film, but the detractors for Life Is Beautiful often echo Jojo Rabbit's own cynical haters who need to be offended on behalf of others. But I digress.
Benigni's film, controversial as it is, knows that laughter is a timeless weapon. This movingly heartfelt film follows Benigni's character Guido as he builds a happy family in wartime Italy and uses his indefatigable optimism to provide hope for his wife and their son when they could be killed at any moment by the Nazis. Life Is Beautiful dances a true tightrope walk as Benigni straddles difficult material, portrayed almost exclusively with bleakness and the utmost seriousness beforehand, with a light touch. This infectiously hopeful and optimistic film conveys how survival is often a mindset. Sure, Benigni rivals Sally Field in the canon of ridiculous Oscar moments, but his Guido is one of the most inspiring fathers the cinema will ever see. –PM
21. Tsotsi
(Dir. Gavin Hood; South Africa, 2005)
Films about street kids are often exploitative drivel. (Cough, cough, Pixote!) However, Gavin Hood's Oscar winner for Best Foreign Language Film eschews the usual heartstrings that films of this genre often favour. It's a frank account of altruism and giving to others the opportunities one didn't have oneself. Gang member Tsotsi (Presley Chweneyagae) defies the expectations set by his rough lost boy image when he takes care of a baby following a car-jacking. Hood quickly became a director to watch after this film, going on to make Wolverine, the criminally overlooked Eye in the Sky, and Rendition with a deliciously evil Meryl Streep. – PM
20. Eastern Promises
(Dir. David Cronenberg; Canada/UK, 2007)
I once suggested to this gangster film's star that his testicles deserved some sort of award. Even Viggo Mortensen's nether regions fully commit during one of the more brutal fights ever captured on screen. A departure of sorts from Cronenberg's famed body horror shtick, this tale of a Russian bodyguard covered in tattoos leaves its mark, resulting in a bristling bout of entertainment mixed with a character examination of exquisite precision. Add-in fabulous takes by Naomi Watts, Vincent Cassel, and a mesmerizing Armin Mueller-Stahl, as well as stark and sympathetic lensing by Peter Suschitzky, this sobering film further cements Cronenberg's status as one of the greatest directors to ever call Canada home. -Jason Gorber
(Dir. Lenny Abrahamson; Canada/Ireland, 2015)
Adapting a novel like Room is no easy feat. Emma Donoghue's book is written in the voice of Jack, a five-year-old boy who's only been exposed to the titular shed he shares with his mother, Joy. His clipped, playful sentences slowly reveal a bleak reality: both he and his mother are being held captive by a man who abducted Joy seven years ago. Following the two as they plan an escape and later still struggle to adapt to the world outside of their "Room," the novel used Jack's voice to defamiliarize a narrative about violence and abuse. Capturing the eerie whimsy of her own novel, Donoghue's screenplay and Lenny Abrahamson's intimate approach to the material made Room an unlikely proposition that worked on the strength of its two central performances: would-be Oscar winner Brie Larson was equally brittle and resilient as Joy, while a young Jacob Tremblay all but established himself with one of the most winsome and effortless childhood performances ever put on screen.- Manuel Betancourt
18. The Decline of the American Empire
(Dir. Denys Arcand; Canada, 1986)
If Americans heard it through the grapevine, then Quebeckers ont entendu à travers la vigne. Denys Arcand's landmark Canadian masterpiece is basically The Big Chill in Quebec. It features a reunion of old friends as they congregate to celebrate life, discuss culture and other highbrow nonsense, and make dirty jokes. It's one of the horniest movies Canada ever produced, but far more literate in its lusty repartee than, say, Porky's.
If there's only one slight to make against The Decline of the American Empire, it's that Arcand followed it with 2003's The Barbarian Invasions, Canada's only Oscar winner for Best Foreign Language Film and, in my books, the best film Quebec ever produced. Invasions is even closer to The Big Chill with its cloud of death and cornucopia of American pop culture references. However, Decline feels timeless with its portrait of Quebec free from annoying American influences—sort of like seeing The Big Chill if the Kevin Costner character were alive. – PM
17. Precious: Based on the Novel Push by Sapphire
(Dir. Lee Daniels; USA, 2009)
Precious was the first Gala I ever attended at TIFF. Let me tell you: it was love at first sight. I have never been in a room with so much energy. Precious was a winner from the moment that Oprah took the stage and worked her mojo on the crowd at Roy Thomson Hall. She ignited a spark that set the audience alive as they collectively gasped, clapped, and cheered throughout the screening. Lee Daniels' film about a young woman in Harlem (breakout star Gabourey Sidibe) struggling to escape a tough life in the projects has been dubbed poverty porn by some critics. But it's also a brutally frank and deeply moving portrait of the ways in which social workers and support groups provide necessary relief to troubled youths. At the centre of the film is Mo'Nique's jaw-droppingly good Oscar-winning performance as Precious's mother Mary, who lacked such supports in her youth and bears the scars of a lifetime of trauma. Her final scene in which she goes head-to-head with an unrecognizable Mariah Carey, confessing horrible pain, might have inspired the largest collective ugly cry in TIFF history. – PM
16. The Hanging Garden
(Dir. Thom Fitzgerald; Canada, 1997)
The Hanging Garden is a dazzlingly original tragi-comic take on the notions of coming out and coming home again. Sweet William (Chris Leavins) returns after a ten-year absence to attend his sister's wedding only to find that not much has changed – at least on the surface. Writer/director Thom Fitzgerald pushes the crazy family trope into a hyper-real universe with often hilarious effects. He then skillfully incorporates magic realism to invoke a touching and poetic vision of humanity.
When William comes face to face with two younger versions of himself, his teenage self holds the key to understanding what happened on a fateful night so many years ago. Fitzgerald gently pulls viewers into a world where past and present collide and dualities dominate. Is the present a dream or is the past the reality? The film toggles between the two interpretations, even inviting one to consider both as interconnected truths.
In the end, The Hanging Garden is about family dysfunction and healing. The characters are richly portrayed – as quirky and flawed a bunch as you could ever love. Whatever happened, William's visit has left them changed. More importantly, the film revels in acceptance, particularly the kind we can best provide to ourselves. -Barbara Goslawski
15. Shine
(Dir. Scott Hicks; Australia, 1996)
There are performances that win awards and dazzle audiences. There are other performances destined for the history books. Geoffrey Rush's Oscar winning performance in Shine is one of the latter feats. His turn as concert pianist David Helfgott is a truly immersive and transformative work. Playing the musician during his formative years as he develops his wizardry on the keys while struggling with schizophrenia, Rush delivers both a committed physical performance and a nuanced, empathetic portrait of mental illness. As is often the case with biopics, though, Scott Hicks' film isn't widely praised for its historical accuracy, as members of Helfgott's own family have decried Shine's portrait of their father Peter (an Oscar-nominated Armin Mueller-Stahl) as unfair for depicting him as an overbearing tyrant. There's no arguing, though, that the performances in Shine are exceptional with Rush going on to win nearly every prize in the books for his work—as he should have done for his turn in fellow TIFF People's Choice Award winner The King's Speech. – PM
14. The Big Chill
(Dir. Lawrence Kasdan; USA, 1983)
Hollywood heard it through the grapevine that Toronto was the ideal place to launch a movie. TIFF arguably found its stride by opening with The Big Chill in 1983 after a few years of struggling to attract major Hollywood projects. (As was always the festival's intention.) Few films define their place in the cinema quite like The Big Chill does. Its star-studded tale about a group of friends reuniting after many years is synonymous with adjectives usually reserved for auteur directors, as people liken movies like Little White Lies to The Big Chill in the way that critics describe a movie as Hitchcockian or Fellini-esque. Like the films by those directors, the exquisite ensemble drama of The Big Chill is often imitated, but rarely duplicated.
Revisiting the film at the reunion screening at TIFF 2013, my unabashed love for The Big Chill goes hand in hand with the festival experience. I went by myself and happened to sit with a group of veteran festivalgoers who were seeing the film together again after attending the 1983 premiere. It got me thinking about where my friends and I would be in 30 years and if we'd be as fun as they were, connected by shared experiences like going to the movies. The Big Chill's staying power at TIFF shows that it's not just the film itself that creates a festival experience. A festival premiere is a film experience for the filmmakers and the audience alike that somehow connects strangers in a moment in time. It's about the overall hype of the screening: it's not a movie; it's an event, and nearly every film on this list thunderously debuted with event status in Toronto. – PM
13. American Beauty
(Dir. Sam Mendes; USA, 1999)
How do we account for films like American Beauty? As the second of the six TIFF People's Choice Award winners to score the Best Picture Oscar, it is one film responsible for the Festival's status as an Oscar launch pad. However, one of TIFF's biggest success stories is arguably one of the great films lost to the era of Shitty Men. Ironically, American Beauty is probably far more interesting now if viewed through the lens of Kevin Spacey's own repressed desires, which manifested themselves in untoward behaviour that his character Lester Burbank could only imagine. The understated pain and longing of his performance has new meaning. But nobody wants to program or watch a film about a #MeToo-ee leering at underage teens. Maybe it will find a second life in a new context another day.
American Beauty deserves reconsideration, since Spacey's performance is only one facet of a masterful film. It features a career-best performance by Annette Bening, and extraordinary generation defining work by writer Alan Ball and director Sam Mendes. As much as we joke about that stupid plastic bag floating in the wind, few films capture the painful melancholy and fucked-up loneliness of suburban living like American Beauty does. – PM
(Dir. Martin McDonough; USA/UK, 2017)
It's no secret that I have an affinity for Three Billboards and any other film by Martin McDonagh. (It also made our Best of the Decade list.) And in 2017, the people of TIFF agreed with me. Just as in McDonagh's previous works, like In Bruges and Seven Psychopaths, Three Billboards is a film where no one is truly likeable. Watching these morally and ethically complicated humans suffer through bleakness and tragedy, however, was divine thanks to fierce Oscar-winning performances by Frances McDormand and Sam Rockwell. The actors in this film give a masterclass in acting by delivering McDonagh's intricate and profane monologues with ease. At once an incredibly witty, rage-filled, melancholic, hilarious, and emotional journey, it reminds us that justice isn't always served up in a neat little package by the time the credits roll.
In a year that also saw Lady Bird, Call Me By Your Name, I, Tonya, and The Shape of Water all play the Festival, Three Billboards was the one that resonated the most with the audience. – RW
11. The Fisher King
(Dir. Terry Gilliam; USA, 1991)
Outstanding performances by Robin Williams and Jeff Bridges anchor this affecting modern-day adaptation of the Arthurian Holy Grail legend. King is the story of a radio shock jock, Jack (Bridges), and a homeless man, Parry (Williams), whose lives are touched and brought together by tragedy. Parry believes that Jack is going to do great things but first, he must save Parry's soul by finding the Grail. Not quite fantasy, not quite drama, not quite comedy, The Fisher King is all Terry Gilliam. Popular with TIFF audiences, the film went on to earn five Oscar nominations, winning one for Best Supporting Actress Mercedes Ruehl. – EB
10. Amélie
(Dir. Jean-Pierre Jeunet; France, 2001)
Jean-Pierre Jeunet is a filmmaker whose storytelling style and humour is not for everyone.  Personally, I love observing the way he brings each new film to life. Amélie is by far his most accessible film to date.  It is a crowd-pleasing romantic comedy about two individuals who love to dream, made by one of cinema's most unique dreamers.
As Amélie, Audrey Tautou is an absolute delight. She brings a sense of wonder and excitement to even the most mundane things. Amélie is a hopeless optimist who wants nothing more than to bring out the best in everyone around her.  Tautou's performance is not only enhanced by a colourful supporting cast, but Jeunet's wonderful visuals as well.  Whether he is indulging in one of Amélie's fantasies or capturing the ways individuals navigate new relationships, each frame of the film offers something interesting to discover. – CS
9. Strictly Ballroom
(Dir. Baz Luhrmann; Australia, 1992)
A big ole crowd-pleaser of a movie with a soundtrack to die for, Strictly had TIFF audiences dancing and cheering its every beat in 1992. This quirky, vibrant Aussie comedy follows Scott, a dancer rebelling against the restrictive rules of the professional ballroom circuit, and Fran, a total beginner with little rhythm and even less confidence. From their first tentative rumba to their explosive, emotional paso doble, it had us all wondering how to kickstart our inner ballroom star. Though Baz Luhrmann has since experienced bigger successes with films like Moulin Rouge!, his directorial film debut may still be his best and most engaging work. – EB
8. The King's Speech
(Dir. Tom Hooper, 2010)
A vivid portrait of human frailty and triumph, The King's Speech is based on the true story of George VI of England. Struggling with a stammer just as broadcasting became a critical communication device to the monarchy, this account becomes a passionately relatable tale of a scared individual valiantly trying to find his voice.
Affectionately known as Bertie, he comes to rely on Shakespearean actor, Lionel Logue, a man of questionable reputation who eventually proves to be the answer to his problem. Their relationship is stormy, but they form a deep bond despite their different stations in life. Director Tom Hooper astutely references one of the Bard's own favourite devices: pairing a King with his court jester (commoner), who is in fact the wisest man by far.
Oscar winner Colin Firth is brilliant as the tortured royal but Hooper cleverly amplifies the character's experience to make his anxiety all the more palpable to us. By employing specific fish-eye type lenses to mirror the King's terrified state and even placing the cameras so very close to his character's body, we can actually feel the character's fear and anxiety. Add to that the inspired use of music and the year's eventual Best Picture winner becomes an intimate and emotional experience, a glorious story of an unexpected underdog, as vulnerable as any of us, who overcomes his demons to great success.  – BG
(Dir. Taika Waititi; USA, 2019)
Waititi deftly walked a tightrope with Jojo, turning a relatively straight-forward tale into a powerful and emotionally rich look at the trappings of fascism and the danger for those that fight against intolerance. Many have misread the fable as somehow excusing the beastial nature of Nazism, refusing to see the film's most powerful and excoriating point – we all have evil within us – and the seduction of the powerful and persuasive leaves none immune to its charms no matter one's political leanings. Waititi's take is reminiscent of the best of Jewish sardonic cinematic art, from The Producers on down, where for millennia a people have used humour and pathos to speak of the most tragic or uncomfortable truths of human experience.
Jojo holds up a mirror to its audience, asking them to look through the eyes of child and understand not only their ability to transcend the lies that had captured their imagination, but, even more importantly, how such lies could easily and powerfully be accepted by every one of us. We have within us the capacity to be both hero and villain, master and slave, freedom fighter and fascist. Through Jojo Rabbit's deft satire, its playful antics and unerring comedic sophistication Taika Waititi has gifted us with a film that may at first feel cathartic, but for those attuned to look a bit deeper, they'll find a sophisticated cautionary tale that echoes as loudly today as the era that's captured in the story. – JG
6. Roger & Me
(Dir. Michael Moore; USA, 1989)
Audiences nowadays know exactly what they're getting with a guerilla-style Michael Moore documentary. However, with his debut film in 1989, he delivered a unique and ultimately prophetic look at post-industrial America that made his name synonymous with an in-your-face approach to non-fiction. Tackling the closure of several GM plants in his hometown of Flint, Michigan (notably messing around with chronology), Moore became a character in the story as he sought GM CEO Roger A. Smith, a man painted as wholly out-of-touch in the doc. Looking back at the movie 30 years later, it's almost quaint in both its production and the idea that we were ever shocked by the idea of factory jobs moving overseas.
At times abrasive and over the top, Moore's persona worked in Roger & Me to bring a bit of humour to a serious issue. Made for $140,000, the documentary was a huge success, earning nearly $8 million at the box office. Following its TIFF win, Warner Bros. gave Moore a $3 million distribution license – unheard of for both a new filmmaker and documentary – with Moore negotiating WB pay the rents of evicted families for two years and give away tickets to unemployed workers so they could see the film. -RW
5. Hotel Rwanda
(Dir. Terry George; UK, 2004)
Roméo Dallaire might be a Canadian hero, but he takes a backseat in Hotel Rwanda. The film changes the name of the general tasked with leading the United Nations' peacekeeping mission during the 1994 Rwanda genocide, but Terry George's film hardly slights him. In fact, Hotel Rwanda refreshingly (especially alongside winners like Green Book and Places in the Heart) filters history through the eyes of the Black characters who lived it. The film gives hotelier Paul Rusesabagina the Schindler's List treatment as it recalls how he and the staff at Hotel Mille Collines in Kigali offered shelter and protection for Tutsis and Hutu allies amid the 100-day slaughter by Hutu militia.
Don Cheadle plays Rusesabagina in the performance of his career, offering an anchor of unwavering strength and spirit as he guides his family and staff through the ordeal. A scene-stealing Sophie Okonedo matches him as Paul's wife, Tatiana, who joins him in putting her life on the line to save her family and community. (Both performances earned Oscar nominations, as did George's screenplay.) Hotel Rwanda isn't an easy watch on account of its graphic violence and roller-coaster ride of emotions, but Toronto audiences have both the stomach and heart for this kind of thing. – PM
4. Women on the Verge of a Nervous Breakdown
(Dir. Pedro Almodóvar; Spain, 1987)
Pedro Almodóvar's 1988 breakout hit has the kind of twisty plot for which the famed Spanish filmmaker has come to be known. Involving a jilted lover, a Shiite terrorist (a plane hijacking subplot), a gazpacho spiked with sleeping pills, a bed burnt to ashes, and a pair of Spanish-dubbing voice actors, this broad comedic melodrama roughly inspired by Jean Cocteau's La voix humaine was the film that made Almodóvar cross over into the global mainstream. As outrageous as anything he'd done up until then, Women on the Verge of a Nervous Breakdown was decidedly a more accessible endeavor (no horny nuns or erection contests here) that was anchored by a luminous leading performance by his first muse, Carmen Maura. And while this pop-colored riff on screwball comedy featuring other Pedro regulars like Antonio Banderas, Rossy de Palma and Chus Lampreave didn't earn him the coveted Best Foreign Language Film Oscar many hoped it would, its festival run — including its People's Choice Win at TIFF — cemented Almodóvar as a global auteur to watch. -MB
3. Crouching Tiger, Hidden Dragon
(Dir. Ang Lee; Hong Kong, 2000)
TIFF audiences soared to the tops of bamboo trees in Crouching Tiger, Hidden Dragon. Ang Lee's extraordinary wuxia adventure is a sweeping martial arts epic and moving love story. On the heels of festival sensations like Life Is Beautiful, the rapturous reception for Crouching Tiger proved that world cinema could connect with North American audiences at the scale of Hollywood films. The film rode its wave of praise from TIFF to garner over $120 million at the domestic box office and ten Oscar nominations including Best Picture, winning four categories including Best Foreign Language Film.
The tale of veteran warriors pursuing their sword and honour after a renegade heiress steals it remains a truly transcendent piece of cinema. It blends high-calibre action, magical realism, and a tear-jerking tale of sword-crossed lovers. For many audiences who discovered Crouching Tiger in Toronto, or in a theatre or at home shortly thereafter, one probably hadn't seen anything like it. Lee's film remains unmatched for its beautifully choreographed fight scenes, exquisite production design, and fantastic performances by Michelle Yeoh, Chow Yun-Fat, and breakout star Zhang Ziyi. It's one of my personal favourite films and it changed the way that I look at the movies. -PM
2. The Princess Bride
(Dir. Rob Reiner; USA, 1988)
Just as there are a there are a shortage of perfect breasts in the world, so too there are shortage of perfect films. Huzzah, then, that we were gifted in 1988 with one of the most perfectest of all. Princess Bride is ageless, a full-on masterpiece of narrative and performance, and there is nary a film as near and dear to my heart. The quotable script by William Goldman is inconceivably perfect, while the likes of Carey Elwes and Robin Wright appear as angelic leads in this feisty fairy tale of piracy, death, love, adventure and iocaine powder. Yet it's the symphony of supporting characters – Wallace Shawn, Christopher Guest, André the Giant, Peter Falk, Carole Kane, Billy Cristal and an iridescently ideal Mandy Patinkin – that elevate the fun and feelings to heights that rival the cliffs of insanity. – JG
And the People of That's Shelf's Choice for Best TIFF People's Choice Award winner is…
(Dir. Steve McQueen; UK/USA, 2013)
The choice for best TIFF People's Choice Award winner by the people of That Shelf in a photo finish, 12 Years a Slave conquered TIFF 2013 and an award season that followed with a similar arc. Steve McQueen's powerful dramatization of Solomon Northup's account of going from free man to slave was the talk of the town—and arguably most anticipated film heading into the festival. The film had Alfonso Cuarón's Gravity nipping at its heels on the festival buzz scale and award season tally sheet, but the raw power of 12 Years a Slave upheld the Toronto audience's reputation for discerning taste and the Academy agreed, awarding it Best Picture in a tight race with Gravity.
12 Years a Slave shows the legacy of America's fruition with a gut-wrenching aptitude to turn the camera on sights that have previously been left outside the frame. Take, for example, the film's most powerful moment in which a singular long take shows Solomon dangling from a branch in the sun as the whites and his fellow slaves on the plantation continue with their daily chores. In this shot alone does 12 Years a Slave capture how the systems of oppression on which America was built were (and, as 2020 reminded us, still are) accepted as commonplace and normal. The brutal whipping of Patsey, on the other hand, is a scene that cuts right to the bone. The visceral 12 Years a Slave is difficult, but McQueen's inspired film implores us not to look the other way. – PM
What is your favourite TIFF People's Choice Award winner? Let us know in the comments and on Twitter!
Advertisement
---
---
Advertisement
---
FROM AROUND THE WEB
Advertisement