Although it's predominantly known for its musical content – somehow cramming over 1,000 live acts into over 60 Toronto venues in just five days – or its up and coming comedy showcases, Canadian Music Week (running this Tuesday, May 6th, through Saturday, May 10th) also comes packed with one of the most interesting film line ups of any yearly festival.
This year's carefully selected line-up blends narrative fiction selections with traditionally rockin' documentaries and includes some of the most hotly anticipated Toronto debuts and returns of some heavily buzzed about titles. With that in mind, here are five films to keep an eye on this coming weekend.
But that's not all. We have two pairs of tickets to each of our top five picks to give away to lucky winners to sweeten the deal! So read on and find out what films you should be catching at this year's festival, and then we'll tell you how you can see them on us! For more information on the festival as a whole (including a full list of bands, stand up acts, and films) and ticketing information, check out the CMW website.
ALL CMW FILM SCREENINGS AT THE ROYAL CINEMA (608 College Street)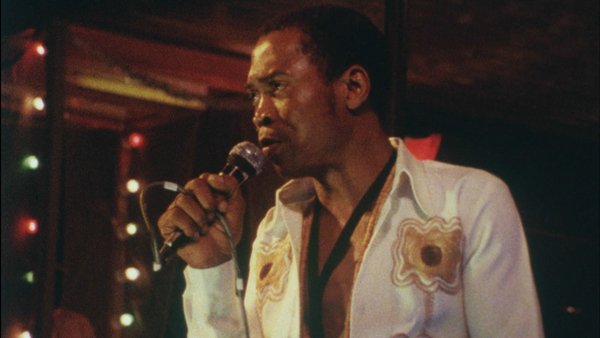 Finding Fela
Screens: Thursday, May 8th, 6:30pm
The latest film from documentary filmmaking powerhouse Alex Gibney (We Steal Secrets, The Armstrong Lie, Taxi to the Dark Side), this year's opening night selection, Finding Fela, takes a look at one of the most influential politically minded musical artists to ever live. Fela Anikulapo Kuti might be best known in North America for his pioneering, lush and sprawling Afrobeat tracks that have influenced everyone from Radiohead to Jay-Z, but his blending of the spiritual and the political made him one of the most outspoken, revered and sometimes reviled activists in his native Nigeria throughout the 1970s and 80s. As with most Gibney efforts, the film comes across as a remarkably comprehensive and thought out work that doesn't function solely as hero worship. In between some very laudatory and earned praise from his past collaborators and contemporaries there lies a bit a constructive criticism that suggests Fela sometimes worked more with his heart than with his head. (Andrew Parker)
We Are the Best!
Screens: Saturday, May 10th, 1:00pm
Ask anyone who saw this Swedish sleeper hit back when it played TIFF this past fall and they will probably tell you that it was one of the most giddy, crowd pleasing surprises of the entire festival. It's an unabashedly charming, but still surprisingly weighty and thoughtful tale of a trio of 12 year old punk rock girls with no instruments or experience trying to start their own band. It's a loving ode to youthful swagger in the face of an indifferent world and – spoiler alert – is one of the best films of the year so far (a proper theatrical release is in the works for later this spring). This screening will also be accompanied by a live musical performance, so you get to enjoy two branches of this year's festival in one go. It will make you want to do something with your life and then maybe go reheat some fish fingers in a toaster oven like a boss. (Andrew Parker)
Swim Little Fish Swim
Screens: Saturday, May 10th, 4:30pm
One of the more interesting and category defying films to come out of SXSW earlier this year is this multi-layered dramedy about a young married couple in New York City trying to make sense of their lives while also dealing with the arrival of a new roommate who has her own set of problems. Essentially three fascinating and raw overlapping stories in one package, this debut feature length film from frequent French collaborators and artists Ruben Amar and Lola Bessis is probably the least strictly musical minded film of the festival, although it does boast killer original music from experimental electro pop outlet Toys and Tiny Instruments, youthful soul singer Candace Lee, and Last Good Tooth frontman and folk troubadour Penn Sultan. (Andrew Parker)
Heaven Adores You: An Elliot Smith Project
Screens: Saturday, May 10th, 7:00pm
Coming to Toronto almost directly after its world premiere at the San Francisco International Film Festival, Nickolas Rossi's Kickstarted labour of love has gained a lot of attention for being the only documentary look at the late singer-songwriter Elliot Smith to be granted use of Smith's songs. Speaking to a long list of those who knew Smith the best, Rossi chronicles the rise and tragic, abrupt end to one of the most heartfelt and earnest musical artists of his time. Although it's unavailable for review thus far, it's certainly the film that comes into the festival with the most buzz and with an already built in fan following. It definitely won't be the happiest of stories, but it should prove to be one of the most interesting. (Andrew Parker)
Frank
Screens: Saturday, May 10th, 9:30pm
And the award for the best ever performance by an actor wearing a giant, nearly expressionless paper mache head goes to Michael Fassbender for playing the titular role in this winning off-beat road comedy about a struggling musician (Domhnall Gleeson, who will be in one of those upcoming films with the lightsabres and the wars in the stars or something) who finds himself inspired by Fassbender's bizarro frontman. A humane and riotously funny look at outsider art and the personalities who make it, Lenny Abrahamson's work here is nothing short of yeoman like. It's a hard movie to sell to an audience (especially when your leading man isn't capable of actually being seen for the entire film), but thanks to some gorgeous cinematography, sharp writing, and killer performances (including Maggie Gyllenhaal as a fellow band member who's skeptical of everything) it becomes not only an entertaining romp, but also a wonderful portrait of how mental health and creativity often intersect for the better and worse. (Andrew Parker)
Want to see any of these films at this year's festival for free? Simply email contest@dorkshelf.com with THE NAME OF THE FILM YOU WANT TO SEE in the subject line. Please only one entry per film. Multiple entries per film will be deleted. For additional chances to win, simply like the link to our CMW post from our Facebook or re-Tweet it from our Twitter! Deadline for entries is 11:59pm on Wednesday, May 7th for FINDING FELA and 11:59pm on Thursday, May 8th for all other films.
Good luck and remember to stay tuned to Dork Shelf for all the latest movie news, reviews (including full length reviews for all the films mentioned here upon their release, interviews, features, and more great contests all summer long!
BONUS MUST SEE:
Miami Connection
Screens: Friday, May 9th, 11:30pm
We don't have any tickets to give away to this one, BUT if you have a CMW wristband or industry badge, you can get in to see this earnestly cheeseball masterpiece for free. And if you haven't seen it either with a crowd or at home by yourself, you severely owe it to yourself to catch this exciting, gut busting, B-movie oddity that was once thought lost for decades only to be rediscovered a few years ago. The tale of one 80s rock band (made up of multi-ethnic orphans) trying to clean up their streets from all the stupid cocaine that's been coming into Florida, Miami Connection certainly isn't high art, but the fun factor is off the charts. You'll laugh, you might dance, you'll definitely take away at least one new catchphrase to annoy/enthrall your friends with, and you'll never be able to get Dragon Sound's catchy tracks about the power of friendship and fighting ninjas out of your head. And if you have seen it, just go and see it again. You know you want to. The feature also plays with #Postmodem, a satirical sci-fi short about two Miami girls coming closer to understanding technological singularity by way of pop music and Tweeting. (Andrew Parker)
Advertisement
---
---
Advertisement
---
FROM AROUND THE WEB
Advertisement