LIVE Friday nights @ 7pm on RealityRadio 101
We discuss the news in our rapid fire news style. Wreck-It Ralph 2 confirmed for a 2018, Deadpool does an after-credits scene on the Japanese X-Men: Apocalypse Trailer, Nicolas Winding Refn says he wants to do a Batgirl movie, Preacher renewed for a Season 2 and Justin Trudeau to be featured in/on the cover of Civil War II: Chosing Sides #5. There is a lot of show so we got hit the news fast.
We talk with Aaron Ashmore and Luke MacFarlane, also known as the Jacobis Brothers of Killjoys. In advance of the premiere episode of season 2, you'll get to hear Aaron and Luke talk about their characters, the show and Luke always being shirtless and when Aaron will be this season.
Our review of The BFG starring Mark Rylance, Ruby Barnhill and Penelope Wilton. Synopsis: Ten-year-old Sophie is in for the adventure of a lifetime when she meets the Big Friendly Giant (Mark Rylance). Naturally scared at first, the young girl soon realizes that the 24-foot behemoth is actually quite gentle and charming. As their friendship grows, Sophie's presence attracts the unwanted attention of Bloodbottler, Fleshlumpeater and other giants. After traveling to London, Sophie and the BFG must convince Queen Victoria to help them get rid of all the bad giants once and for all.
We also talk with via phone comic artist Steve Lieber to talk about his current Image Comics series, The Fix. Re-teaming with his Superior Foes of Spider-Man partner in crime, writer Nick Spencer, Steve's giving us yet another comedic book but this time with crooked cops as the protagonists. Get ready to root for the bad guys as we chat with Steve about this hilarious new series.
It was a great show!
Plus for our Patreon supporters, our latest Geek Hard Extra After Credits segment discussing the current Canadian Super Hero comics industry.
Originally Aired: 07/01/16

Podcast: Play in new window | Download
Subscribe: RSS
If you're gonna geek out, GEEK HARD!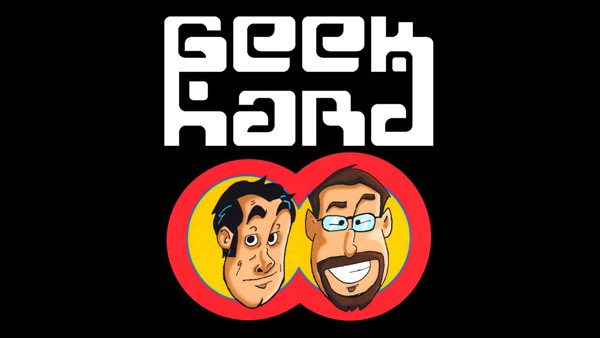 Advertisement
---
---
Advertisement
---
FROM AROUND THE WEB
Advertisement