LIVE Friday nights @7pm on RealityRadio 101
We discuss the scientific discovery of Einstein's gravitational waves (it was huge), Harold Ramis film school from Second City doing a first in filmmaking, DC/WB pushing the Flash movie up/another possible movie added to the upcoming slate and of course the Super Bowl ads especially the trailers and of course the Coke Mini commercial.
Our review of Deadpool starring Ryan Reynolds, Morena Baccarin and T.J. Miller. Synopsis: Wade Wilson is a former Special Forces operative who now works as a mercenary. His world comes crashing down when evil scientist Ajax tortures, disfigures and transforms him into Deadpool. The rogue experiment leaves Deadpool with accelerated healing powers and a twisted sense of humor. With help from mutant allies Colossus and Negasonic Teenage Warhead, Deadpool uses his new skills to hunt down the man who nearly destroyed his life. 
We also talk with returning guest Meaghan Rath star of Cooper Barrett's Guide to Surviving Life, Sunday's at 8:30pm on Fox. Meaghan stars as Kelly Bishop who lives across the hall from Cooper and friends, giving them all a hard time. The series follows Cooper Barrett and his friends and family while exploring what we all go through on our way to figuring out what life is all about. Meaghan talks with us about the show, New Girl and her time on Being Human. We also learn what she is geeking out for right now. We even get another plug in for Meaghan's desire to work with Tarantino. As always it was a great time talking with a very smart and funny lady.
It was a great show!
Podcast: Play in new window | Download
Subscribe: RSS
Originally Aired: 02/10/16
If you're gonna geek out, GEEK HARD!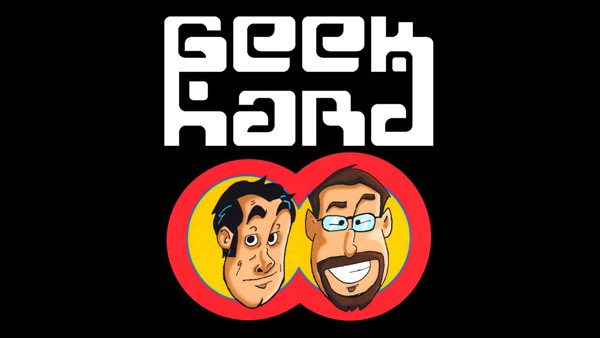 Advertisement
---
---
Advertisement
---
FROM AROUND THE WEB
Advertisement