LIVE Friday nights @7pm on RealityRadio 101
We discuss Hasbro's news about no G.I. Joe toys for 2016 and up, at least until their movie plans are sorted out. Should Fox make Wolverine 3 be R-rated when its finally released in the near future. Screen Australia's Director's Attachment Scheme for Alien: Covenant filming in Western Australia starting in March 2016. Dive in on DC's Rebirth announcement by Geoff Johns.
Our review of Lego DC Comics Super Heroes: Justice League – Cosmic Clash starring Troy Baker, Nolan North and Grey Griffin. Synopsis: The brilliant, hyper-obsessive-compulsive, super-computer Brainiac is combing the universe for new additions to his collection of worlds when he stumbles upon a ripe planet for his taking – Earth. But Brainiac quickly discovers Earth has a "firewall" – the Justice League. When Brainiac cleverly displaces several members of the Justice League to other time periods in Earth's history, Batman, Flash and Cyborg must build and use the Cosmic Treadmill to race across time to retrieve their comrades – while members of the Legion of Super Heroes attempt to hold off Brainiac's assault. Only time will tell in this battle for the fate of the Earth and the Justice League!
We also talk with Steve Lund who stars on Bitten Fridays at 10pm on Space and Mondays at 11pm on Syfy. Steve plays Nick Sorrentino a member of the North American Pack and consigliere to Jeremy Danvers the pack leader. Over the previous 2 seasons of the show we have seen our favourite werewolves come under attack by a mutt uprising in the first season and a magical attack by witches in the second. Along the way the pack has lost and gained members because of these battles. Now in season 3 we find the pack being pulled into another potentially even more dangerous werewolf war. Steve spends some time with us chatting about all things Bitten. Discuss his being the oak of the series, the high body counts that are taking place as well as his fan interactions at conventions such as Dragon Con.
It was a great show!
Podcast: Play in new window | Download
Subscribe: RSS
Originally Aired: 02/19/16
If you're gonna geek out, GEEK HARD!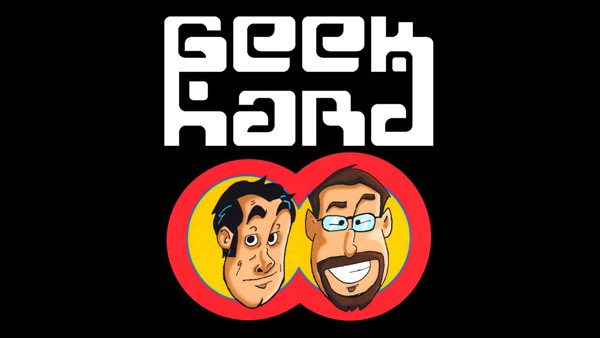 Advertisement
---
---
Advertisement
---
FROM AROUND THE WEB
Advertisement