LIVE Friday nights @7pm on RealityRadio 101
We discuss the copyright battle over Star Trek with CBS Studios suing the team behind The Prelude to Axanar. The casting of Finn Jones who has been cast as Danny Rand/Iron Fist in the upcoming Netflix series. The return to production Pacific Rim 2 with new director Steven S. DeKnight (Netflix's Daredevil). And we discuss the second trailer for Netflix's Daredevil which showed more Elecktra and The Hand as part of the story.
Our review of Gods of Egypt starring Brenton Thwaites, Nikolaj Coster-Waldau and Gerard Butler. Synopsis: The survival of mankind hangs in the balance when Set, the merciless god of darkness, usurps Egypt's throne and plunges the prosperous empire into chaos and conflict. Hoping to save the world and rescue his true love, a defiant mortal named Bek forms an unlikely alliance with the powerful god Horus. Their battle against Set and his henchmen takes them into the afterlife and across the heavens for an epic confrontation.
We also talk about the 40th Anniversary of Rocky. With the Oscars happening this week we thought this would be a good time to look back at the film that 40 years ago launched the career of Sylvester Stallone. It's the movie that made him an instant Hollywood celebrity. The film was nominated for 9 Oscars and winning 3. One of the ones they didn't win was Stallone for Best Actor, now 40 years later he is nominated for the same character in the Best Supporting Actor category. Which most have him as the hands down favourite to win. Regardless of the usual access and rigged system of the Oscars themselves the film has stood the test of time and is still considered a classic. Ranked #78 on AFI's Top 100 Movies, it was the highest grossing film of 1976 and the one of the most profitable films of all time. Costing $1 Million dollars to produce it made $117 million domestic which converted to today is approximately $450 million. We discuss this and a lot more such as quirky production facts but also our love of the movie during the episode.
It was a great show!
Originally Aired: 02/26/16

Podcast: Play in new window | Download
Subscribe: RSS
If you're gonna geek out, GEEK HARD!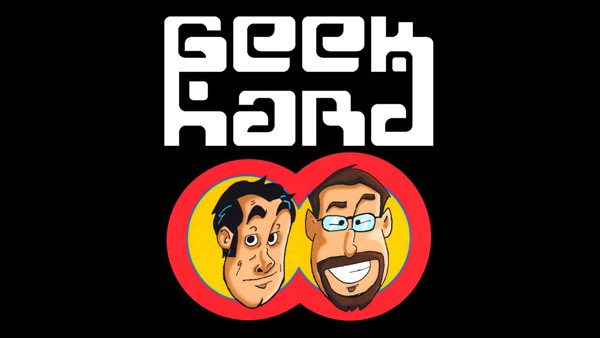 Advertisement
---
---
Advertisement
---
FROM AROUND THE WEB
Advertisement