LIVE Friday nights @7pm on RealityRadio 101
We talk with James Cooper about his new podcast on iTunes, The Development Slate. He and co-host Yaw Attuah host a show that discusses IP's that are in need of a fresh take or have never been developed for film. It's a fun show from two guys who work in the film business in Toronto discussing their passion film. So far they have 2 episodes done – one for Where in the World Is Carmen Sandiego? and the other for a My Pet Monster feature film.
Our review of 10 Cloverfield Lane starring John Goodman, Mary Elizabeth Winstead and John Gallagher Jr. Synopsis: After surviving a car accident, Michelle (Mary Elizabeth Winstead) wakes up to find herself in an underground bunker with two men. Howard (John Goodman) tells her that a massive chemical attack has rendered the air unbreathable, and their only hope of survival is to remain inside. Despite the comforts of home, Howard's controlling and menacing nature makes Michelle want to escape. After taking matters into her own hands, the young woman finally discovers the truth about the outside world.
We also talk with comedian Adam Ray. He is currently co-hosting the new game show Separation Anxiety with Iliza Shlesinger on TBS. A game show within a game show. Where two contestants are separated in the beginning only to have one play a crappy internet game show for $2500. However their partner is actually helping them play the real game, by picking questions to be asked for the real grand prize of $250,000. We talk about some of the fun and crazy times on the show. We also get to hear Adam talk bout his experiences on his podcast About Last Night and on the road doing comedy. Especially one night that was never caught on tape to his great disappointment.
It was a great show!
Originally Aired: 03/11/16

Podcast: Play in new window | Download
Subscribe: RSS
If you're gonna geek out, GEEK HARD!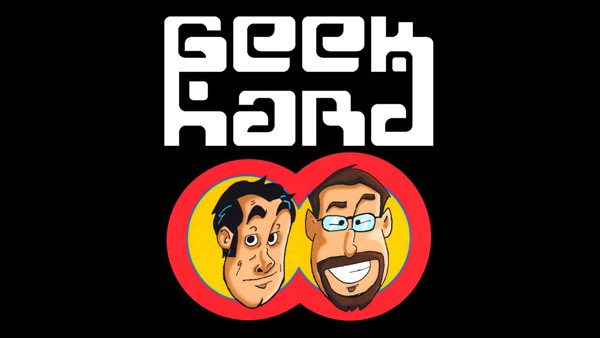 Advertisement
---
---
Advertisement
---
FROM AROUND THE WEB
Advertisement