LIVE Friday nights @ 7pm on RealityRadio 101
We discuss the shock and surprise that Warner Bros. Pictures were hit with after the critical panning and weakened box office of Batman V Superman: Dawn of Justice. The announcement that ABC Family has renamed to Free Form and will be launching a new Marvel TV show Cloak & Dagger, focusing on the characters aimed at a youth audience. We also return to the Geek Hard Music Club and play a track from Leslie Hudson's latest album The Red Head League.
Our review of Hardcore Henry starring Sharlto Copley, Tim Roth and Haley Bennett. Synopsis: A man wakes up in a Moscow laboratory to learn that he's been brought back from the dead as a half-human, half-robotic hybrid. With no memory of his former life, a woman who claims to be his wife tells him that his name is Henry. Before she can activate his voice, armed thugs storm in and kidnap her. As Henry starts to understand his new abilities, he embarks on a bloody rampage through the city to save his spouse from a psychopath (Danila Kozlovsky) who plans to destroy the world.
We are also talking with writer Jilly Gagnon. She will be on the show to discuss her new book she co-wrote with Mike McDonald. The Choose Your Own Misery* parody books re-imagine the beloved childhood classics as darkly comic choose-your-path stories for miserable, downtrodden adults. The first in the series, Choose Your Own Misery: The Office, was published by Diversion Books January 26, 2016. In the first installment, readers play as a typical office drone who's miserable at work, in love, and just generally. Find out whether you'll lose your job, lose your office v-card, or lose mobility below the waist (possibly permanently) in this comic choose-your-own-path day at the office.
It was a great show!
Originally Aired: 04/08/16

Podcast: Play in new window | Download
Subscribe: RSS
If you're gonna geek out, GEEK HARD!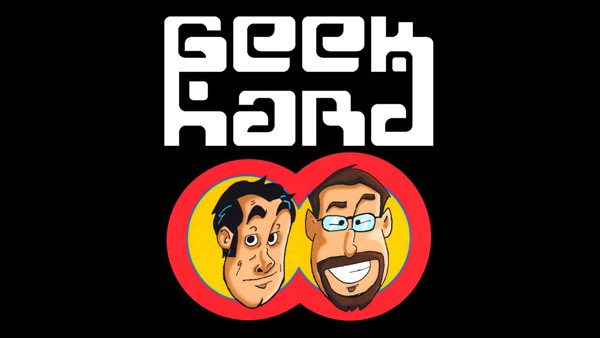 Advertisement
---
---
Advertisement
---
FROM AROUND THE WEB
Advertisement