LIVE Friday nights @ 7pm on RealityRadio 101
We discuss AMC's failed attempted proposal to allow texting in their theatres during movies. Tim League jumped in after AMC's Adam Aron's announcement about texting. The going on's at the Image Expo during Emerald City Comic Con. Some very cool new projects announced at the show the past weekend Kill or Be Killed (Brubaker & Phillips), Motor Crush (Stewart, Fletcher & Tarr) &  and Moonshine (Azzarello & Rizzo). We also return to the Geek Hard Music Club and play a track from Rock Paper Cynic's latest album Borken Telephone.
Our review of The Jungle Book starring Neel Sethi, Bill Murray and Ben Kingsley. Synopsis: Raised by a family of wolves since birth, Mowgli (Neel Sethi) must leave the only home he's ever known when the fearsome tiger Shere Khan (Idris Elba) unleashes his mighty roar. Guided by a no-nonsense panther (Ben Kingsley) and a free-spirited bear (Bill Murray), the young boy meets an array of jungle animals, including a slithery python and a smooth-talking ape. Along the way, Mowgli learns valuable life lessons as his epic journey of self-discovery leads to fun and adventure.
We are also talking with Josh Vokey (aka Scott on Orphan Black) will be on to talk about Season 4 and geek out with the guys. Orphan Black returned to Space and BBC America this past Thursday, April 14th. Listen for an inside scoop from Josh about what to expect from the rest of the season. It was great to chat with Josh about his character's rise in importance on the show from a lowly lab tech to a member of the inner circle.
It was a great show!
Originally Aired: 04/15/16

Podcast: Play in new window | Download
Subscribe: RSS
If you're gonna geek out, GEEK HARD!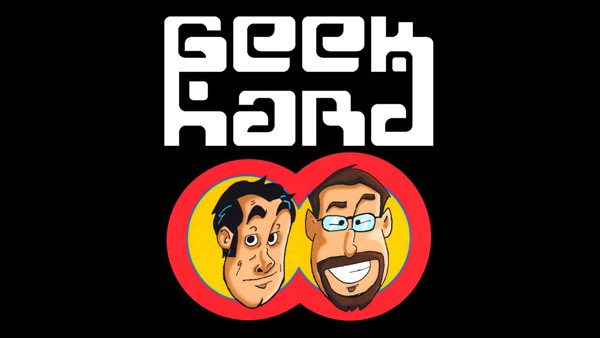 Advertisement
---
---
Advertisement
---
FROM AROUND THE WEB
Advertisement