LIVE Friday nights @ 7pm on RealityRadio 101
We discuss the news of the week rapid fire edition. The Passing of Prince. Goyer writing pilot to Krypton. Hasbro's movie universe brain-trust announced. Veritgo's letting go of Shelly Bond. RDJ as Iron Man in Spider-Man: Homecoming. GotG V2 casting. Elizabeth Banks as Rita in Power Rangers. Star Trek series shooting in Toronto. Iron Fist set photo. There was a lot to discuss this week.
We get to talk with Marjorie Liu the talented writer of Monstress from Image Comics. Her newest work is MONSTRESS, an original, creator-owned comic book series with Japanese artist (and X-23 collaborator) Sana Takeda. Published by Image in Fall 2015, MONSTRESS is set in an alternate, matriarchal 1920's Asia and follows a girl's struggle to survive the trauma of war. With a cast of girls and monsters and set against a richly imagined aesthetic of art deco-inflected steam punk, MONSTRESS #1 debuted to critical praise.
Our review of The Huntsman: Winter's War starring Chris Hemsworth, Jessica Chastain and Emily Blunt. Synopsis: Betrayed by her evil sister Ravenna (Charlize Theron), heartbroken Freya (Emily Blunt) retreats to a northern kingdom to raise an army of huntsmen as her protectors. Gifted with the ability to freeze her enemies in ice, Freya teaches her young soldiers to never fall in love. When Eric (Chris Hemsworth) and fellow warrior Sara defy this rule, the angry queen does whatever she can to stop them. As war between the siblings escalates, Eric and Sara unite with Freya to end Ravenna's wicked reign.
We are also talking with Terry Huddleston. Huddleston is the host of Terry Knows Movies,  a video series available on Geek Hard's Youtube channel, where he breaks down the many tropes and cliches that make up our modern film and television properties. He gives insight on why certain movies suck and others rock. Terry will be on to talk movies and t.v. with the guys and it's bound to get heated. There are certain shows that Andrew and Mr. Green have very different opinions about and so does Terry.
It was a great show!
Originally Aired: 04/22/16

Podcast: Play in new window | Download
Subscribe: RSS
If you're gonna geek out, GEEK HARD!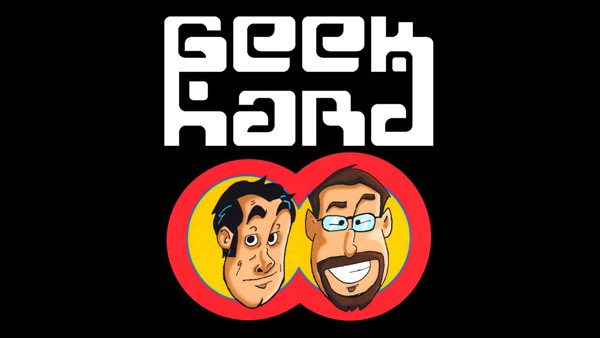 Advertisement
---
---
Advertisement
---
FROM AROUND THE WEB
Advertisement