LIVE Friday nights @ 7pm on RealityRadio 101
We discuss the news of the week. Netflix announces a Punisher series coming to the streaming service in the near future. Fox Studio dropping the bomb that they won't be showing anything in Hall H this year at San Diego Comic Con, due to fear of piracy. Comic Con International launching Beta test of streaming service for convention footage from the past. Comcast's purchase of Dreamworks Animation for $3.5 billion.
Our review of One Man Star Wars Trilogy. We took another trip to the theatre to catch a stage show that is out of this world. The One-Man Star Wars Trilogy (performed by Charlie Ross) is coming to the Bluma Appel Theatre this Wednesday to Sunday (April 27th to May 1st) and Geek Hard took in the show. Charlie has recently performed in Chicago, Miami, Ottawa and New Jersey and is set to reenact the battle between the rebels and the empire for 5 nights in Toronto. After performing ALL over the World he has come home to once again perform his hyper-space version of the trilogy.
We are also talking with writer Anthony Ball. Who is with us to discuss his current Kickstarter campaign for Disco Frankenstein. A melding of classic Universal Monster characters combined with 70's Blaxploitation movies. Hailing from the south side of Chicago, Anthony Ball has been reading and collecting comics all his life. Formerly a legal assistant / paralegal, he's now the caregiver to his elderly mother. Needing a release from his old 9-5 job and caregiving duties, he started writing comic scripts 7 years ago and through trial and error, has a few solid story concepts that he's excited to unleash upon comic audiences. Besides being the editor of the ongoing WonderFunders anthology series, he also has a short story, Bruce, in Anomalous Comics' horror anthology, Send in the Clowns.
It was a great show!
Originally Aired: 04/29/16

Podcast: Play in new window | Download
If you're gonna geek out, GEEK HARD!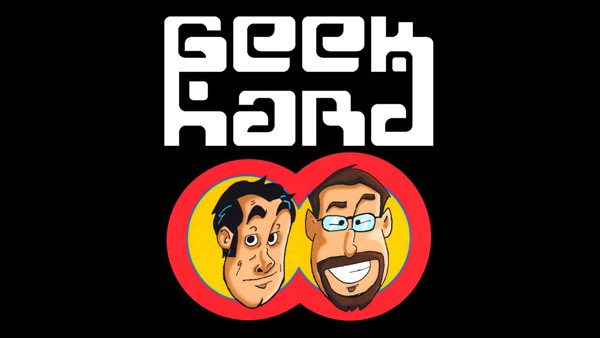 Advertisement
---
---
Advertisement
---
FROM AROUND THE WEB
Advertisement