LIVE Friday nights @ 7pm on RealityRadio 101
We discuss the news of the week. Alden Ehrenreich officially cast as Han Solo in upcoming Star Wars spinoff movie. The possible cancellation of Supergirl after being picked up for season 2 on CBS. Hulu announces efforts toward streaming channel packages with Walt Disney, Comcast NBCUniversal and Fox on-board. Boom Studios Irredeemable coming to big screen in the near future.
Our review of Captain America: Civil War starring Chris Evans, Robert Downey Jr. and Scarlett Johansson. Synopsis: Political pressure mounts to install a system of accountability when the actions of the Avengers lead to collateral damage. The new status quo deeply divides members of the team. Captain America (Chris Evans) believes superheroes should remain free to defend humanity without government interference. Iron Man (Robert Downey Jr.) sharply disagrees and supports oversight. As the debate escalates into an all-out feud, Black Widow (Scarlett Johansson) and Hawkeye (Jeremy Renner) must pick a side.
We are also talking Free Comic Book Day. We are joined by Kris Johnson and Diana McCallum to discuss some of our picks. Yes, Saturday, May 7th is Free Comic Book Day. A day where fans of comics can go to their local comic shops and pick up a selection of free comics provided by a number of different publishers. Some stores have a limit on how many free comics you can walk out the door with so making the right choices is very important. That's where we come in. The fellowship of four meeting on this Geek Hard (That's Andrew, Mr. Green and our two special guests if you're not following) will be your guides on which titles are spectacular reads and which are sad excuses for free comics. We'll tell you our favourites from the stack and which ones to avoid.
It was a great show!
Originally Aired: 05/06/16

Podcast: Play in new window | Download
Subscribe: RSS
If you're gonna geek out, GEEK HARD!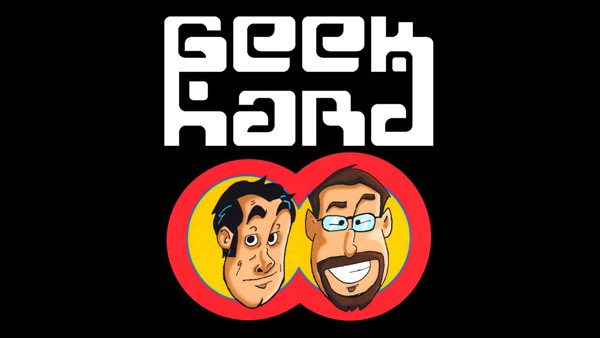 Advertisement
---
---
Advertisement
---
FROM AROUND THE WEB
Advertisement