LIVE Friday nights @ 7pm on RealityRadio 101
We discuss the passing of the great Darwyn Cooke who passed away the day after his announced palliative care stay. We talk about the man as well share a portion of an interview that Mr. Green did with Darwyn at TCAF in 2014. No matter if you knew the man or not he was a legend in the industry and gave us so many great works. You can also check out Andrew's list of Darwyn's work as recommended reads or Brent's thought's on his passing.
We talk with former "Guest of the Year" winner, Jordan Gavaris of Orphan Black. It's been a couple of years since we last spoke to Jordan and in that time the BBC America/Space program has grown wild in popularity. Jordan will be on to chat with us about the current season, what lies ahead for his character, Felix, and much more. There may even be a few questions about one of his favourite shows.
Our review of Neighbors 2: Sorority Rising starring Seth Rogen, Rose Byrne and Zac Efron. Synopsis: Life is good for Mac Radner (Seth Rogen) and pregnant wife Kelly (Rose Byrne) until the unruly sisters of Kappa Nu move in next door. As the loud parties threaten the sale of their home, the couple turn to ex-neighbor and one-time enemy Teddy Sanders (Zac Efron) for help. Now united with the former college student, the trio devises schemes to get the wild sorority off the block. Unfortunately, the rebellious young women refuse to go down without a fight
We are also talking with Matthew Nayman about his upcoming short film, Shadows in the Grass. The short is currently looking for finishing costs with an Indiegogo campaign and Matt will be on to tell us why you need to support this sci-fi project. Here's some more info on Shadows in the Grass – Laura, a woman with no memory or identity, awakens to find herself marooned in a futuristic medical facility. She is malnourished and frail, and lacks even the ability to speak. Her only companion is an artificial intelligence named Conrad who has been tasked with re-educating and rehabilitating her. As the weeks pass, and their relationship deepens, so do Laura's fears that Conrad isn't telling her the whole truth of their situation…Are her fears real, or are they just shadows in the grass?
It was a great show!
Originally Aired: 05/20/16

Podcast: Play in new window | Download
Subscribe: RSS
If you're gonna geek out, GEEK HARD!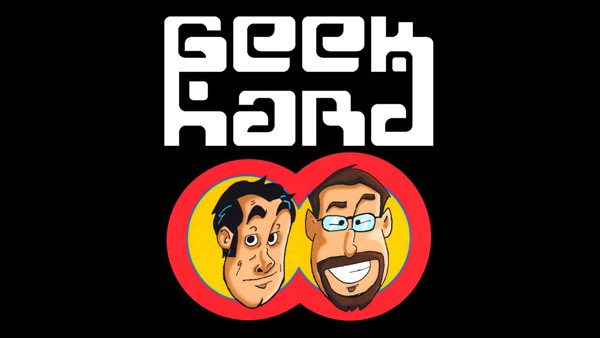 Advertisement
---
---
Advertisement
---
FROM AROUND THE WEB
Advertisement