LIVE Friday nights @ 7pm on RealityRadio 101
We discuss the latest Captain America story that had the entire internet a buzz. The apparent revelation that Cap is actually a Hydra agent. Leading many to lay wild claims of antisemitism at writer Nick Spencer and some death threats for good measure. We give our thoughts on this latest controversy in comics.
We talk with comic artist Marcus To! Marcus will be on to talk about Joyride, the creator owned miniseries being released through Boom! Studios (the second issue of which hits comic shops this Wednesday!). We'll also chat with him about his recent work on New Avengers as well as his upcoming run on the new Nightwing series debuting this summer.
Our review of X-Men: Apocalypse starring James McAvoy, Michael Fassbender and Jennifer Lawrence . Synopsis: Worshiped as a god since the dawn of civilization, the immortal Apocalypse (Oscar Isaac) becomes the first and most powerful mutant. Awakening after thousands of years, he recruits the disheartened Magneto (Michael Fassbender) and other mutants to create a new world order. As the fate of the Earth hangs in the balance, Professor X (James McAvoy) and Raven (Jennifer Lawrence) lead a team of young X-Men to stop their seemingly invincible nemesis from destroying mankind.
We are also talking with actor Carolina Bartczak. Carolina has a small but pivotal role as Magda, the wife of Magneto in X-Men: Apocalypse. What secrets of the X-Universe will she reveal on this week's show? Carolina was born in Germany to Polish parents before immigrating to Canada. She studied biochemistry at the University of Toronto and arts at the Université De Lyon before moving on to acting. In 2009 she began studying at The Neighborhood Playhouse in New York City. Carolina is known for The Mysteries of Alfred Hedgehog (2010), The Smurfs 2 (2013) and Brick Mansions (2014).
It was a great show!
Originally Aired: 05/27/16


Podcast: Play in new window | Download

Subscribe: RSS



Plus for our Patreon supporters, our latest Geek Hard Extra After Credits segment discussing the pilot episode of AMC's Preacher.
If you're gonna geek out, GEEK HARD!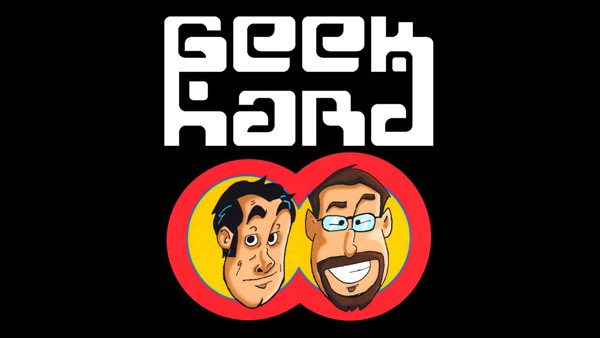 Advertisement
---
---
Advertisement
---
FROM AROUND THE WEB
Advertisement