LIVE Friday nights @ 7pm on RealityRadio 101
We discuss IDW's announcement of a major event called Revolution to launch their crossover event for the company's Hasbro properties: G.I. Joe, Transformers, Micronauts, ROM, Action Man, and M.A.S.K. coming this summer. Rogue One: A Star Wars Story re-shoots causing the internet to lose it over the revelation of this situation. Haley Atwell makes a statement that she believes in Marvel's Agent Carter that she would be willing forego her weekends during the up coming year while shooting her new show to do Agent Carter.
Our review of Teenage Mutant Ninja Turtles: Out of the Shadows starring Megan Fox, Will Arnett and Stephen Amell. Synopsis: The turtles face a new challenge when Shredder escapes from custody and joins forces with Baxter Stockman, a mad scientist who plans to use a serum to take over the world. Along for the ride are Bebop and Rocksteady, two dimwitted henchmen who provide plenty of muscle. Luckily, the turtles have their own allies in April O'Neil, Vernon Fenwick and Casey Jones, a hockey-masked vigilante. As the pizza-loving heroes prepare for battle, the notorious Krang also emerges to pose an even greater threat. It was a great show!
We talk with Kevin Hanchard a.k.a Detective Art Bell on the hit show Orphan Black (currently in it's 4th Season on BBC America and Space). Kevin will be on to talk all things OB. What secrets did he share with us? What stories did he divulge? Here's a quick bio on Kevin: A veteran actor who, in recent years has become one of the nation's most sought after performers. Although no stranger to film and television, this dynamic and versatile actor has made his name in the world of theatre. His knack for bringing a degree of humanity to flawed characters has become the hallmark of his career to date. He has played leading roles in theatres across the nation, including several seasons at both The Shaw and Stratford Festivals. Kevin portrays Art Bell on the BBC America series Orphan Black.
Originally Aired: 06/03/16


Podcast: Play in new window | Download

Subscribe: RSS
Plus for our Patreon supporters, our latest Geek Hard Extra After Credits segment discussing the 2016 Summer Movie Mid-Season Report Card.
If you're gonna geek out, GEEK HARD!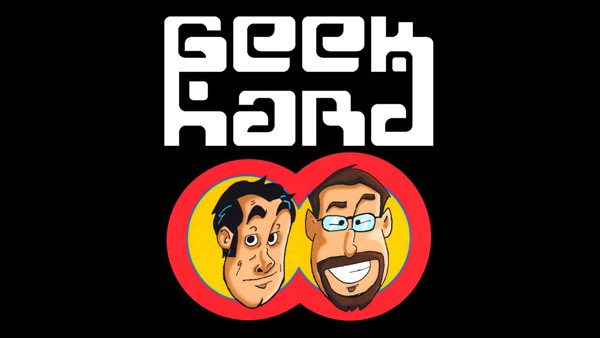 Advertisement
---
---
Advertisement
---
FROM AROUND THE WEB
Advertisement