LIVE Friday nights @ 7pm on RealityRadio 101
We discuss the news that CW is recasting Vixen for The Legends of Tomorrow show. Megalyn Echikunwoke the actress who played in here on Arrow and CW Seed's Vixen webisodes is unable to due to other obligations. So they are adding a Vixen from another era/dimension for Season 2.
We talk with David Milchard & Nicholas Carella, two of the creators behind and stars of Paranormal Solutions Inc., the supernatural comedy web series from CocoMilk tv. Here's a quick bio on the show: Paranormal Solutions Inc. is a single-camera, paranormal-adventure-comedy.  Paranormal Solutions Inc. combines the high stakes, creature filled storylines and impressive visual effects of traditional sci-fi programming with the wit and dry humour of Prime Time comedy. Think Paranormal Reality TV show meets It's Always Sunny in Philadelphia meets Ghostbusters. For more information go to their website.
Our review of Warcraft starring Travis Fimmel, Paula Patton and Ben Foster. Synopsis: Looking to escape from his dying world, the orc shaman Gul'dan utilizes dark magic to open a portal to the human realm of Azeroth. Supported by the fierce fighter Blackhand, Gul'dan organizes the orc clans into a conquering army called the Horde. Uniting to protect Azeroth from these hulking invaders are King Llane, the mighty warrior Anduin Lothar (Travis Fimmel) and the powerful wizard Medivh. As the two races collide, leaders from each side start to question if war is the only answer.
We also talk with Carl-Edwin Michel. He is the co-founder of the Canadian League of Gamers and will be on to tell us all about Northern Arena, the first Canada-Wide professional eSports competition. Northern Arena will be hosting the world's biggest professional gamers for competitions held in Vancouver, Toronto and Montreal.
It was a great show!
Plus for our Patreon supporters, our latest Geek Hard Extra After Credits segment discussing what's old is new again.
Originally Aired: 06/10/16

Podcast: Play in new window | Download
Subscribe: RSS
If you're gonna geek out, GEEK HARD!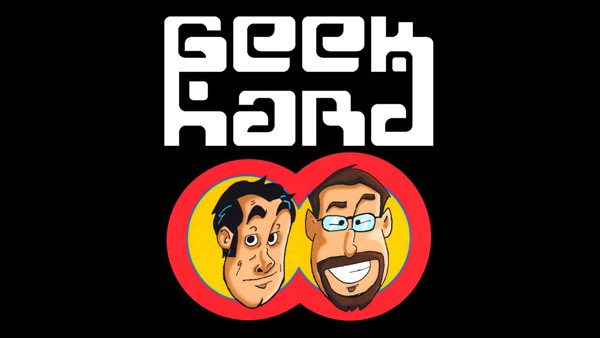 Advertisement
---
---
Advertisement
---
FROM AROUND THE WEB
Advertisement