LIVE Friday nights @ 7pm on RealityRadio 101
We discuss the news in our all casting edition with CW announcement that they have finally cast Tyler Hoechlin as Superman on Supergirl. More casting with Lee Majors being cast as Ash's father on the upcoming season of Ash vs The Evil Dead. We also discuss the casting Donald Glover in Spiderman: Homecoming and his chances of being Miles Morales. Plus the news that Orphan Black has been picked up for a 5th and final season.
Our review of Finding Dory starring Ellen DeGeneres, Albert Brooks and Ed O'Neill. Synopsis: Dory (Ellen DeGeneres) is a wide-eyed, blue tang fish who suffers from memory loss every 10 seconds or so. The one thing she can remember is that she somehow became separated from her parents as a child. With help from her friends Nemo and Marlin, Dory embarks on an epic adventure to find them. Her journey brings her to the Marine Life Institute, a conservatory that houses diverse ocean species. Dory now knows that her family reunion will only happen if she can save mom and dad from captivity.
We also talk with Chip Zdarsky which was recorded at our Geek Hard LIVE! show back in April. Chip talks with about Howard the Duck, Kaptara, Jughead and of course Sex Criminals. The Toronto based creator has had his hand on many great projects and is continuing to show off his great work. He talks with us in front of a live audience about his creations, his artistic partners and his obsession with red-heads. We along with the audience have a blast listening Chip tell his tales of woe and adventure in comicbooks.
It was a great show!
Plus for our Patreon supporters, our latest Geek Hard Extra After Credits segment discussing the anniversaries of Point Break and The Fast and The Furious.
Originally Aired: 06/17/16

Podcast: Play in new window | Download
Subscribe: RSS
If you're gonna geek out, GEEK HARD!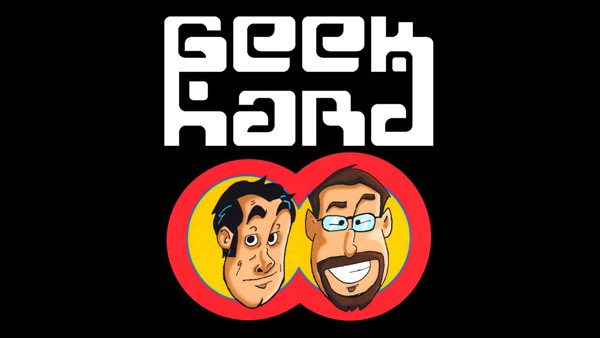 Advertisement
---
---
Advertisement
---
FROM AROUND THE WEB
Advertisement