LIVE Friday nights @ 7pm on RealityRadio 101
We discuss the news in our rapid fire news style. The untimely passing of Anton Yelchin, Lynda Carter on Supergirl, Bryan Cranston cast in Power Rangers, a new Kick-Ass series, the character's for SyFy's Krypton series and Fallout Boy's Who You Gonna Call theme for the new Ghostbuster's film. Like we rapid fire news.
Mr. Green sits down with Dark Matter's Anthony Lemke who plays Three. They chatted over drinks about Dark Matter's 1st season and where we start in season 2. He also discusses what it's like to work on a show without any backstory for a character. The relationships between the characters, they even talk about real estate development. Dark Matter returns to SPACE in Canada and SyFy in the US on July 1st at 10pm.
Our review of Independence Day: Resurgence starring Liam Hemsworth, Jeff Goldblum and Bill Pullman. Synopsis: As the Fourth of July nears, satellite engineer David Levinson (Jeff Goldblum) investigates a 3,000-mile-wide mother ship that's approaching Earth. Fortunately, 20 years earlier, nations across the world started to use recovered extraterrestrial technology to develop an immense defense program. When the alien invaders attack with unprecedented force, the U.S. president, teams of scientists and brave fighter pilots spring into action to save the planet from a seemingly invincible enemy.
We also talk with via phone comic creator Ryan North. Best known for his run as writer on Squirrel Girl at Marvel, Ryan just released a new book earlier this month: Romeo And/Or Juliet. It's a Choose Your Own Adventure novel that follows the famous tragic lovers but gives you a possible 100 different endings. Ryan talked about the book as well as his latest comic endeavors and even some talk of AI's. Yes squirrel's, Shakespeare and AI's the talk went far and wide at times, it was awesome.
It was a great show!
Plus for our Patreon supporters, our latest Geek Hard Extra After Credits segment discussing the recent announcement of the new rules for Star Trek fan films and some additional thoughts on IDR.
Originally Aired: 06/24/16

Podcast: Play in new window | Download
Subscribe: RSS
If you're gonna geek out, GEEK HARD!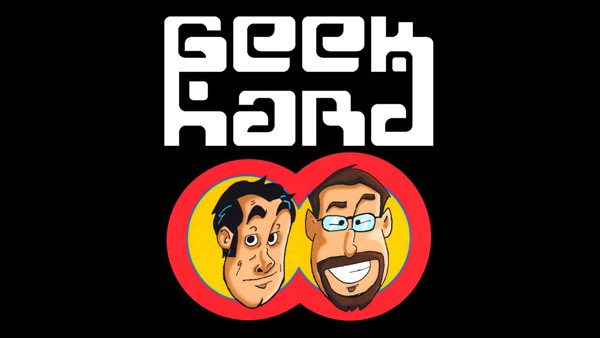 Advertisement
---
---
Advertisement
---
FROM AROUND THE WEB
Advertisement