On this week's episode of Loose Cannons, Mathew and Justin watch 1976's The Yum Yum Girls, a trashy fashion drama featuring character actor James Rebhorn, ginger  Vin Diesel, and innumerable shitty John Travolta lookalikes.
What is Yum Yum Girls about? A young woman goes to New York in order to work as model but in the big city she finds a world she did not expect…
Is The Yum Yum Girls worthy of the Cannon canon? Listen to find out:
Download the MP3 directly HERE.
To have new episodes delivered as they're released, subscribe on iTunes.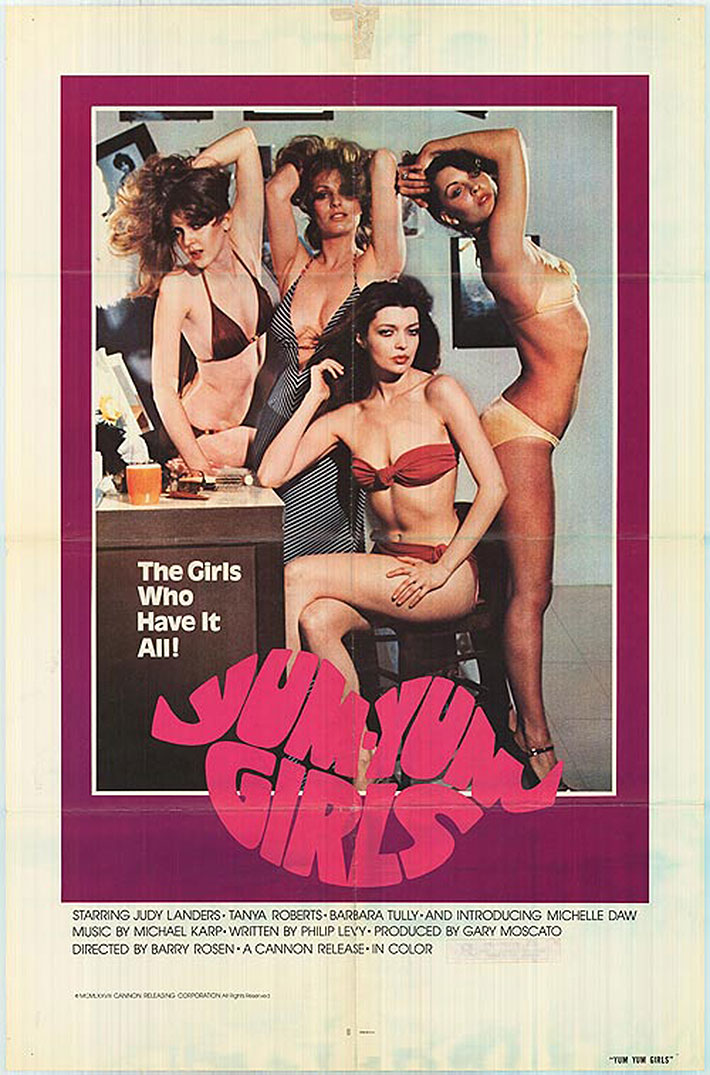 Questions? Comments? Want to be featured in the Loose Cannons letters section if and when that section appears? Why not shoot us an e-mail at [email protected]?
Advertisement
---
---
Advertisement
---
FROM AROUND THE WEB
Advertisement