Riz Ahmed is one of the most intriguing actors working today. He's the type of performer who always leaves an impression on the audience, regardless of the size of his role. Ahmed is also one of those actors who always seem like they're about to become Hollywood's next big thing. His upcoming film Sound of Metal looks like the film to finally bring Ahmed to the Hollywood A-lister promised land.
Sound of Metal trailer:
Sound of Metal stars Ahmed as a heavy metal drummer who is struggling with losing his hearing. This wrenching drama generated plenty of positive buzz after its TIFF 2019 debut. While I missed Sound of Metal's festival run, all the critics I spoke to had nothing but glowing things to say. And right now, the film holds a 95% fresh rating on Rotten Tomatoes based on 37 reviews.
In his TIFF 2019 review, That Shelf writer Michael McNeely wrote, "Sound of Metal transcends the limitations of personal experience, allowing audience members to immediately (and realistically) relate to someone with a different perception of the world." You're going to want to keep an eye open for this one when it arrives late next month.
Sound of Metal synopsis:
Ruben (Riz Ahmed) and Lou (Olivia Cooke) live together, two nomads travelling gig to gig on an endless American tour. Their music is loud, frenzied and passionate, until one day Ruben is overwhelmed by a severe ringing in his ears, which quickly gives way to deafness. Ruben is suddenly overcome by anxiety, depression, and soon enough his past addictions begin to surface. Ruben checks himself into a home for deaf addicts run by an eccentric deaf veteran, Joe. In this world of silence and under Joe's tough, observant care, Ruben must confront himself more honestly than ever before. But the love and sound of his old life echoes in Ruben's mind, calling for him to return…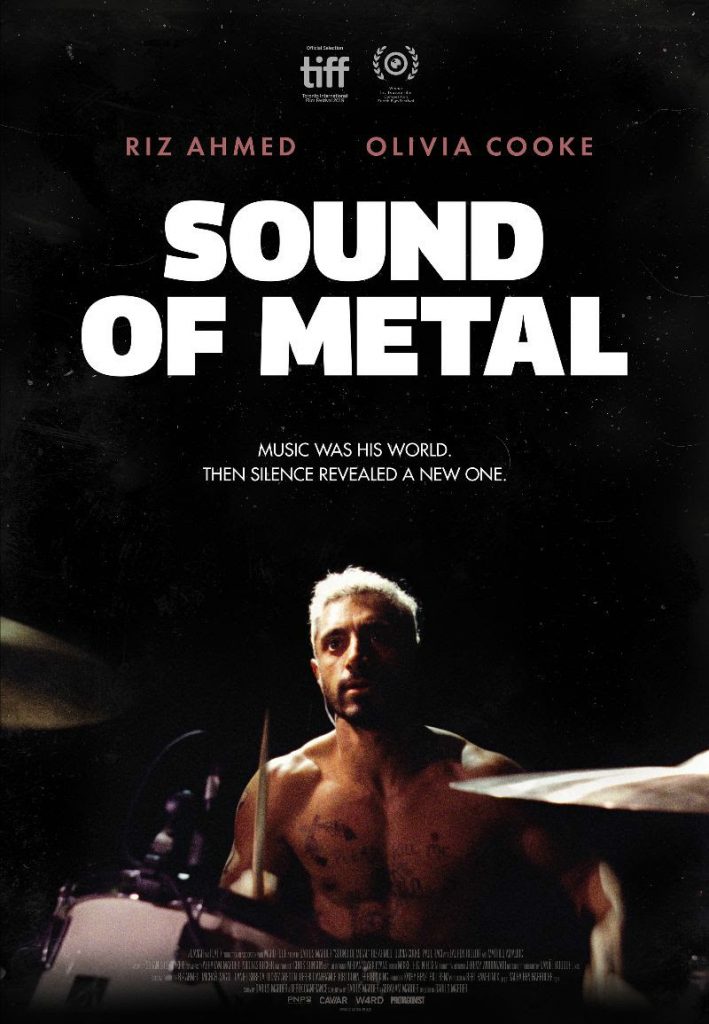 Sound of Metal arrives in Canadian theatres on November 20. It will be available On Demand and Digital across Canada on Friday, December 4th, 2020.
Advertisement
---
---
Advertisement
---
FROM AROUND THE WEB
Advertisement