The calendar has turned back to the beginning of yet another month, and once again there are so many choices yet so little 'shelf' space to dedicate to the Blu-rays you should – and dare I say need – to make room for in your collection. Here are our Top Six Can't Miss Blu-Ray Choices to add to your shelf in the month of April.
---
April 2
Vice – eOne Films
Vice explores the epic story about how a bureaucratic Washington insider quietly became the most powerful man in the world as Vice-President to George W. Bush, reshaping the country and the globe in ways that we still feel today.
Nominated for 8 Academy Awards and 6 Golden Globes, Vice was the kind of movie that was on everyone's lips throughout the awards season and now director Adam McKay returns to our shelves with a movie that is shocking and upsetting as it is wryly funny, if only because it actually happened.
---
The Man Who Killed Hitler And Then The Bigfoot – RLJE Films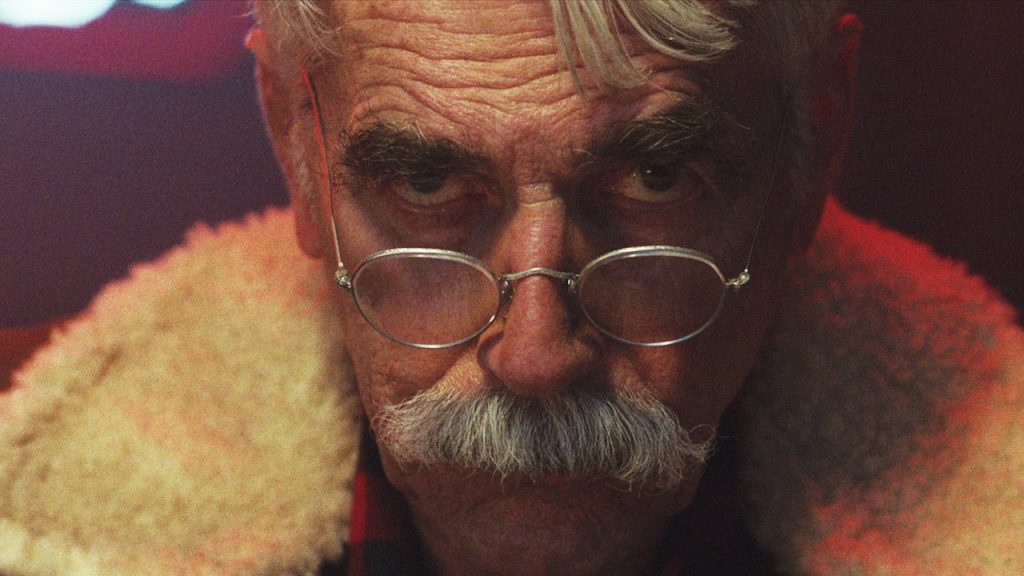 Since WWII, Calvin Barr (Sam Elliott) has lived with the secret that he was responsible for the assassination of Adolf Hitler. Now, decades later, the US government has called on him again for a new top-secret mission. Bigfoot has been living deep in the Canadian wilderness and is carrying a deadly plague that is now threatening to spread to the general population. Relying on the same skills that he honed during the war, Calvin must set out to save the free world yet again.
The Man Who Killed Hitler And Then Bigfoot to put it simply is not the movie you'd expect.  Rather it's a very thoughtful and insightful glimpse at a man's life as he puts his life in perspective, for better or for worse.
It's not often you get a movie like this that is such an obvious swerve, but it is an absolute delight to watch unfold thanks to some stellar direction and a hell of a performance from the iconic Sam Elliott.
---
April 23
Tito And The Birds – Shout Factory

While Tito has great affection for his scientist father and the research that they do with birds, an accident that leaves Tito injured forces his mother to insist that they live apart.  Years later, the world is under siege and in a pandemic of fear which is making people dangerously ill.  Remembering his father's research into birdsong, he's convinced that a cure lies with the birds and sets out on an adventure with his friends Sarah and Buiú to finish the work that his father started.
This animated delight made its bow at the last edition of the Toronto International Film Festival and this mix of oil painting, digital and traditional animation from a burgeoning animation scene in Brazil is something to behold.
You can check out my review from this past TIFF right here over at In The Seats
---
Alien 4K – 21st Century Fox (or Disney, who knows?)
After a space merchant vessel intercepts an unknown transmission that they perceive as a distress call, they land on the surface to find a craft long crashed and left derelict…or was it?  One of the crew was attacked by a mysterious life form that emerged from the egg like pods that were all that remained. Once they get everyone back on the Nostromo, their worst fears are realized as they discover that the attacked crew member was infected, and that this Alien's lifecycle has only just begun, leaving them all in unspeakable danger.
This 1979 classic starring Sigourney Weaver in her iconic role as Ripley and directed by the indomitable Ridley Scott, Alien truly changed the game for not only the science fiction genre but the horror one as well and seeing this classic sparkle in a 4K upgrade is an absolute must own.
---
April 30
Hannibal 4K – Kino Lorber Studio Classics
Speaking of Ridley Scott…
The story that sent a chill down a thousand spins in The Silence of the Lambs…continues.  Ten years have passed since Dr. Hannibal Lecter (Anthony Hopkins) escaped from custody, ten years since FBI Agent Clarice Starling (Julianne Moore) interviewed him in a maximum-security hospital for the criminally insane. The doctor is now at large in Italy, gloriously at liberty in an unguarded world. But Starling has never forgotten her encounters with Dr. Lecter; as his cold voice still haunts her dreams.
While the continuation of this story wasn't met with the most critical acclaim, Ridley Scott's continuing spin on the Hannibal Lecter story has a deliciously dark side to it as Julianne Moore faithfully fills the shoes in the role that was made iconic by Jodie Foster while both Anthony Hopkins and Gary Oldman really add some vicious colour to it all.  It's not nearly as good as The Silence of the Lambs but it is one hell of a lot of fun.
---
Police Story / Police Story 2 – The Criterion Collection
In the role that made him a star, Director/Stunt-Icon/Actor Jackie Chan rose to prominence as Ka-Kui, a Hong Kong police detective who methods are to say the least unorthodox along with the great Maggie Cheung as his much put upon girlfriend May.  In Part 1 he has to clear his name when a drug lord he is after frames him for murder and in Part 2 he has to stop a group of bombers on a scheme of blackmail send the city into chaos all while the drug lords he brought down in Part 1 are plotting vengeance against Hong Kong's newest super cop!
These films set the standard for action mayhem across the globe and cemented Jackie Chan as a global movie star and simply demands to be seen in this Criterion set with 4K remasters of both films now on display for the first time.
---
Need more Blu-rays in your life? Check out our Top 6 Blu-rays for March 2019!
This slideshow requires JavaScript.
Dave Voigt is obsessed with the moving image as he watches far too many movies from, in and around
his home in Toronto. Please feel free to visit him over at In The Seats for even more cinematic insight,
the occasional nonsensical rant…and lots of contests.
Advertisement
---
---
Advertisement
---
FROM AROUND THE WEB
Advertisement