"YOU Haven't Seen BLANK?!" is a monthly column that celebrates milestone movie anniversaries. This month, Marko Djurdjić goes back to 2002 to watch Britney Spears in her feature length acting debut, the much maligned, nostalgia-tinged teen dramedy, Crossroads.
"NOT YET A MOVIE"
Let's get this out of the way: Crossroads is not a very good movie. It just isn't. I'm sure nostalgia—not to mention Britney—plays a huge, rose-tinted role in how fondly people may remember the film, but make no mistake, it ain't good.
The most biting line from any review I found came from Washington Post reporter Ann Hornaday, who wrote, "not a music video, not yet a movie, but more like an extended-play advertisement for the Product that is Britney." Capital-P Product. That's just mean. Ann Hornaday, you're mean. The review is titled "'Crossroads': Britney's Fizzy Serving of Hot Pepsi." Mean and gross.
The biggest problem with the film is that it tries to do way—and I mean waaaaaaay—too much in too short of a run time. Directed by Tamra Davis (Billy Madison, Jean-Michel Basquiat: The Radiant Child) and written by entertainment powerhouse Shonda Rhimes (Gray's Anatomy, Inventing Anna), Crossroads has a whole lot of story, and Rhimes's proclivity for television is apparent when you see how flippantly some of the film's themes are handled: virginity and sexuality, abandonment, a breakdown, infidelity, miscarriage, familial discord, self-esteem and body issues, and sexual assault all get between 1-10 minutes of screen time, and most have less than no resolution. But why deal with any of these when you can cut to a scene of Britney singing along to *NSYNC (draaaaamaaaaa); or singing "I Love Rock 'n' Roll" at Karaoke; or singing her latest hit single?
(Also, how this film is rated PG-13…well I never.)
The cinematic form is too truncated for Rhimes's writing and ideas. Her storytelling needs space to churn, to develop, to be, and film does her no justice. Moving to tv was definitely the right call. Have you seen Scandal? Have you even seen Scandal?! It's great. Kerry Washington is a bolt of lightning; she should be in everything.
But I'm here to talk about Crossroads. More importantly, I'm here to talk about Britney Spears and how much I appreciate and respect and listen to Britney Spears. Those shows and movies about her conservatorship infuriate me. He-who-must-not-be named should be jailed. But this isn't the place for that. This is a place for Crossroads.
Crossroads tells the story of Kit (Zoe Saldana), Mimi (Taryn Manning), and Lucy (Spears), who, as kids, bury a time capsule and promise to be BFF's. Fast forward a few years and the girls—who have obviously drifted apart—are on the brink of high school graduation. When they honour their pact to uncover the time capsule post-prom, a spark of friendship is rekindled. Kit and Lucy decide to join Mimi on a road trip to LA, where she hopes to audition for a recording contract, while Ben (Anson Mount), a friend of Mimi's with a bitchin' convertible, agrees to drive the girls, and they hit the road. Hijinx, romance, and all of the aforementioned drama ensue.
DON'T YOU KNOW THAT WE'RE TOXIC?
Many (re: most) contemporary reviews of Crossroads focussed on how Spears was presented in the film, what she wore and how she looked, and these continue to preoccupy us even today. Sometimes, she's in t-shirts and absurdly wide legged pants. Sometimes she's wearing a cardigan, or a sweater. Once or twice she even wears a bucket hat. Yet, at other points, including our first introduction to teenage Lucy, she's in some form of what can only be described as "under-dress." Not undress, although there is that too, but under-dress. In the first 15 minutes alone, she is seen in tiny shorts and a tank top and minutes later, she's wearing pink lingerie, and about to maybe possibly sleep with Justin Long.
Now I know Britney was 20-21 years old when she made this film. But when we see her in these moments, we must also realize that she's playing a girl who hasn't even graduated high school yet.
There is not enough space here to discuss the oversexualization of a teenage girl, of this teenage girl, who is played by an artist who was oversexualized by a ravenous public as a teenage girl. But knowing now what we know about Britney's career at the time—the prying questions into her sex life; ­the countdown clocks to her 18th birthday; her relationship with Justin Timberlake; and the general coercion and control of most aspects of her life, just to name a few—it can all start to feel more than a little voyeuristic. It can start to feel a bit unnerving, a bit unnecessary, a bit cliché. How can you be expected to express your sexuality, to grow into your sexuality, when everyone wants to take it from you?
(Side note: Mekita Rivas wrote an excellent piece for Harper's Bazaar earlier this year tracing the film's real-world counterpoints, from 2002 through to today, which is more informative than I could ever be, and which I highly recommend.)
And yet, look at the credits. Written by a woman, directed by a woman, produced by a woman, and featuring a predominantly female-centric cast, Crossroads does not reek of the male intervention that these films (and music videos) tend to be associated with. Instead, the tone is genuine and uninhibited. And sometimes, that inhibition calls for wearing a midriff-bearing sleeveless tee with the word FREEDOM emblazoned across the front. And if that's your vibe, go for it. You're Britney, bitch. If someone's got a problem with it, let them take it up with the puritans; we have no time for that moralistic, misogynist crap around here.
A toxic public, indeed.
SO WHAT IS IT ALL ABOUT
Much like Magic Mike from last month, Crossroads isn't particularly about anything, precisely because it is about too many things all at once. And just like MM, no one goes into Crossroads expecting anything other than Britney Spears to be in it. That's how the film was sold, and that's how it continues to sell itself. Going into the film, I literally knew nothing about it except that I'd be watching Britney in one of her only true on-screen performances.
And so, I'm going to venture a guess that, in 2002, when the film was released and Britney Spears was quite possibly the most famous person on the planet, no one went into this film looking for it to comment on the state of women in contemporary society, or empowerment, or being a survivor, or misogyny, violence, and sexual assault, or the relationships between women, or etc. You'll find all of that here (usually under-elaborated), but people weren't looking for that. No, people went to Crossroads, and still come to Crossroads, to see if Britney will be a disaster, or a revelation.
And let me tell you something, it's a damn shame she hasn't done more acting.
Of course, being her first film, Britney certainly has some performance growing pains (why is everything solved by a giggle?), but her comedic timing and sincere, sometimes zany, sometimes fragile portrayal of Lucy should be commended.
First film. You're the star. Carry it. Go.
She also executive produced the film. The woman's a dynamo, an inspiration. Bow down everyone.
And contrary to Ann Hornaday's aforementioned claim, the film isn't just one long music video that serves as an advertisement for Spears's music. Only three "Britney Spears" songs appear in the film, most notably "I'm Not a Girl, Not Yet a Woman." Near the end, when Mimi can't go through the audition, Britney steps up to perform, singing this tragically underrated ballad from her mononymously titled 2001 album, Britney. The panel of judges is impressed. She gets a standing ovation (as she should).
Generally, I was entertained by Crossroads, mostly in retrospect and as a snapshot of Britney Spears at the peak of her popularity, and Rhimes at the start of hers. The film is wildly uneven, and its priorities lie more in trying to have a positive message about friendship (I think?) then anything else. And while not all problems are easily solved in real life either, the superficial handling of some very serious topics is a bit misguided, if not irresponsible. Chalk it up to the time period, maybe, but I'm unconvinced by that argument.
Although Crossroads is most certainly a star-vehicle for Spears, it's also quirky and funny. She's not as pretentious as Lady Gaga in A Star is Born, or Eminem in 8 Mile. Instead, Spears is much more self-effacing, and much more self-aware, than most musicians-as-actors because here, the tongue is planted very firmly—and oh so necessarily—in cheek.
Wait…is Crossroads a kind of ok movie?
I think it just might be.
(PS. How could I forget, Dan Aykroyd plays her overbearing, paternalistic, yet eventually understanding dad and Kim Cattrall her absentee mom. It's wild.)
Next month, we enter the 1990s, which means 1997 and 1992. There are some shockers here, not that much grunge, and one film which is clearly the frontrunner (oh just you wait…). The 90s also brings some movies I really should have watched by now, but here's your chance to set things right.
UPDATE: And in the least surprising poll ever, the winner is…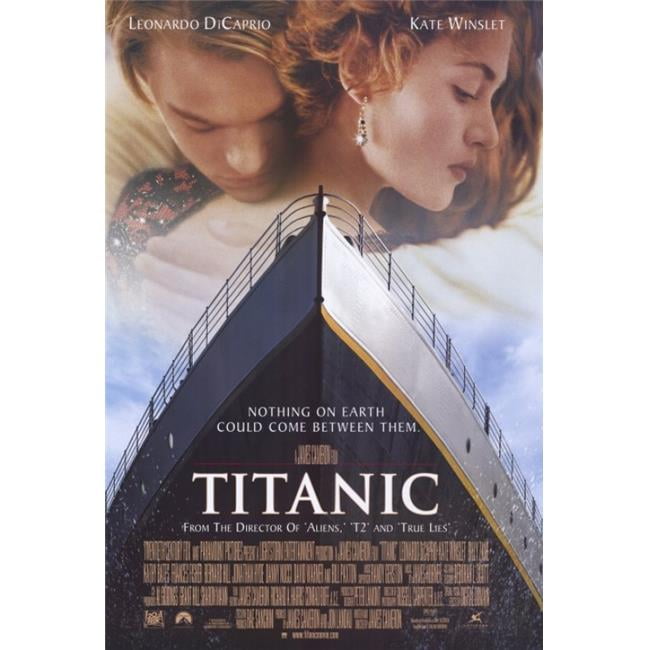 Who woulda thunk?
See you in a few weeks!
Advertisement
---
---
Advertisement
---
FROM AROUND THE WEB
Advertisement