Joe Taslim
Victor Stiff joins Daniel to spoil Mortal Kombat!
Fast & Furious 6 somehow manages to clear the already high bar set by the series' previous entry in terms of action and excitement. It's also the best of the series and a darn good movie overall perfectly designed to give the audience exactly what they want. It's what this type of blockbuster filmmaking should always be like.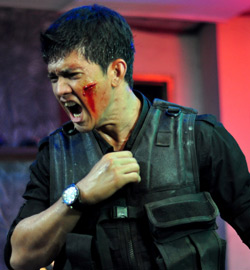 Dork Shelf talked to Iko and Joe back during the Toronto International Film Festival about their fighting styles and what sets The Raid: Redemption apart from other films in its genre.