The first trailer for Captain America: Civil War dropped during Jimmy Kimmel Live last night and there's so much great stuff going on that I'm not even going to try to get to it all. Just watch the trailer and savor the clip of Steve Rogers and Bucky Barnes beating the hell out of Iron Man with the iconic shield.
(If that's in the damn trailer, I can't wait to see what they're saving for the actual movie!)
In Captain America: Civil War, Steve Rogers (Chris Evans) is again on the run fighting in protest of a superhero registration act that he disapproves of. He's also dealing with some personal matters, attempting to reconnect with his friend Bucky Barnes (Sebastian Stan), who is trying to recover from his memory issues and his stint as the brainwashed Winter Soldier. Meanwhile, Tony Stark (Robert Downey Jr.) is hurt that Cap has found a new bestie to occupy his attention.
The trailer focuses more heavily on the interplay between Steve, Tony, and Bucky than it does on the political events that supposedly drive the movie, which feels a little incongruous only because Captain America always has an eye on the bigger picture and he rarely lets personal matters stop him from fighting the battles that need to be fought. You'd have to imagine that his reasons for taking a stand are far more principled than just the fallout for his best friend from the 1940s. Having said that, it is a great way to sell a trailer that still has plenty of time to showcase a stellar supporting cast that includes Black Widow (Scarlett Johansson), Falcon (Anthony Mackie), and Black Panther (Chadwick Boseman).
Captain America: Civil War hits theatres on May 6.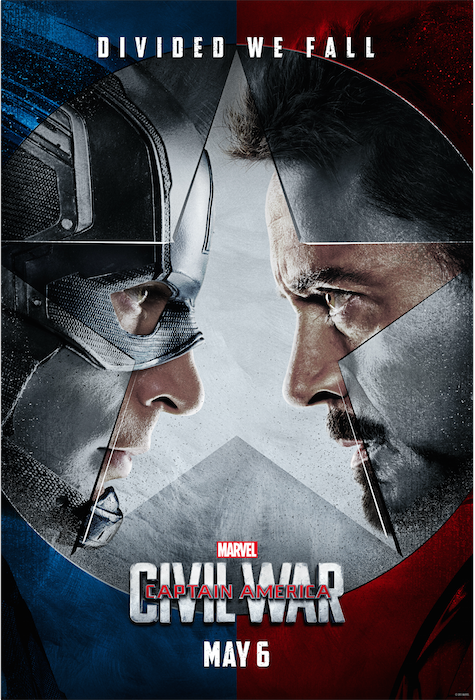 Advertisement
---
---
Advertisement
---
FROM AROUND THE WEB
Advertisement