If you're a cinephile who hasn't been to a symphony in a while, the Toronto Symphony Orchestra's (TSO) latest program might just lure you back.
Tomorrow marks the final night of the TSO's Best of Hollywood series' April run. The performance offers guests a chance to hear some of the world's finest musicians play tunes from Hollywood's most beloved films. The concert includes renditions of When You Wish Upon a Star (Pinocchio), Over the Rainbow (The Wizard of Oz), and Let it Go (Frozen). And believe me, you haven't truly experienced The Godfather's Love Theme until a live orchestra blasts its seductive notes straight into your noggin.
The TSO's Best of Hollywood program:
American conductor Richard Kaufman (Principal Pops Conductor of Pacific Symphony, and Pops Conductor Laureate of the Dallas Symphony) makes his TSO début with Best of Hollywood (April 2, 3 & 6). Kaufman shares the stage with his own daughter, singer/actress Whitney Claire Kaufman, offering music from Tinseltown's most memorable films—including selections from such fabulous scores as The Untouchables, Frozen, Out of Africa, Ben-Hur, Dr. Zhivago, The Wizard of Oz, The Magnificent Seven, The Godfather, Gone with the Wind, and many more—complete with stories and anecdotes shared throughout the performance.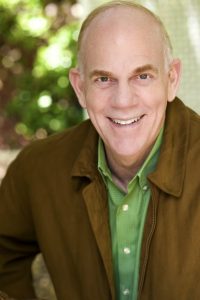 You can catch the Toronto Symphony Orchestra's Best of Hollywood concert at Roy Thompson Hall on Saturday, April 06, 2019. The show begins at 8PM and runs for two hours and includes a 20-minute intermission. For more information about the Toronto Symphony Orchestra's Best of Hollywood series click here.
Advertisement
---
---
Advertisement
---
FROM AROUND THE WEB
Advertisement