If you pay regular attention to the television scene, you might have the impression that Game Of Thrones' supremacy as the unofficial best show on TV is in jeopardy. New shows like The Crown and Atlanta dominated at the Golden Globes, Westworld is the hot new thing from HBO, and Tom Hardy's Taboo has people looking at FX as a legitimate competitor to HBO, Showtime, and AMC. TV keeps getting better and with Thrones heading into its final two seasons it's looking like the torch may soon be passed.
That said, as long as Thrones is still on air, it will probably remain the most talked about show in existence. The question is how it jumps up to the next tier, where it will be remembered as one of history's truly great shows even after its time. Only time will tell if the show reaches this kind of status, but here are a few things we think would help it get there.
1. A Surprise Ending
This might sound like about the most obvious thing in the world to root for, but let's think about it. The whole world knew Jon Snow was coming back to life. Anyone who'd ever clicked on a Thrones theories link had a pretty good idea about the Jon Snow parentage surprise. It's not really HBO's fault — it's the nature of the internet — but this show has had a very hard time staying out in front of fan speculation. A genuine surprise ending, without shocking for the sake of shock value, would go a long way toward ending the show's run with a bang.
2. A Meaningful Cameo
Game Of Thrones has done a wonderful job of launching careers. The majority of the actors were largely unknown, at least to international audiences, before the show became a hit. We've also seen HBO start to flirt with star power in recent seasons, such as through minor roles offered to Ian McShane and Max von Sydow. We're also hearing that MMA star Conor McGregor will appear on a future episode. As long as they're going this route, it would be great to see HBO land a true A-list star for an impact role. There's no telling what that would be, but a show this big could fit someone in. It would be great, years from now, to look back and remember, say, Daniel Day-Lewis's climactic turn on Game Of Thrones (as unlikely as that idea might seem).
3. Resistance to Spin-offs
There's already been chatter about how much spin-off potential this show has. There's even a rumor that author George R.R. Martin would welcome a Westworld crossover, which sounds nothing short of ludicrous. For our part, we hope the show resists money-making gimmicks like these. It probably won't, the way things are going these days, but there would be something a little more special about Thrones if it were to remain solely its own entity. When it's done, it should be done.
4. A Better Game
It doesn't have any real bearing on the strength of the series, but a better Thrones video game would certainly enhance the legacy. That's not to say there haven't been some interesting offerings but we've yet to get a classic game for GoT. Some may be aware that there's an online casino game based on the series, designed to bring the powerful houses of the seven kingdoms to the slot reels. It's simple in terms of gameplay, but it's a blast for fans of the series who happen to enjoy slot arcades. The title uses licensed material to great effect by incorporating some of the biggest characters and the banners of their respective houses into the game. In more conventional gaming circles, there's also the Telltale take on Thrones, which helps gamers to play out new narratives taking place in the world Westeros. A bigger, bolder game, with more action and a greater range of options — perhaps building on the same engine as Shadow Of Mordor — would be truly spectacular, and would last for fans even after the show concludes.
5. A Consistent Message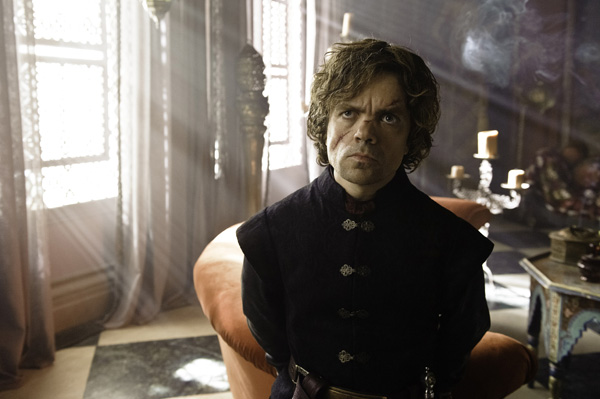 As wonderful as Thrones is, there's a slight sense that it's begun to pander for fan attention a little bit. It would be wonderful to see the show conclude on a note that ties things up nicely and remains in line with some of Martin's core themes or messages. To see Jon Snow or Tyrion ascend to the throne would fall in line beautifully with the consistent thread that even "cripples, bastards and broken things" can make a huge impact on the world.
Advertisement
---
---
Advertisement
---
FROM AROUND THE WEB
Advertisement