Thirty-one years after Penny Marshall's Big became a box office smash, Hollywood's fascination with stories about kids being aged into adulthood overnight continues. This month alone saw the release of Shazam! which brought the body swapping genre to realm of superhero stories. Now comes Little, a comedy that both reverses the dynamics of the genre, as an adult reverts into a child, and understands its unique place within it.
As April Williams (Issa Rae) points out early in the film, body swapping stories are usually told from a white perspective. She jokingly states that Black people simply do not have time for such whimsical endeavours. While race is not a driving part of the narrative; Little confidently claims a space in the genre for people of color while simultaneously touching on universal themes of self-acceptance.
Inspired by an idea from 13-year-old actress Marsai Martin, who not only stars in the film, but also serves as an executive producer, Little follows a rather familiar path. After enduring humiliation at the hands of a bully when she was younger, overbearing tech mogul Jordan Sanders (Regina Hall) is now the one who is making the lives of others miserable. Belligerent to her employees, especially her assistant April, Jordan uses her wealth and standing to exude dominance over everyone she encounters.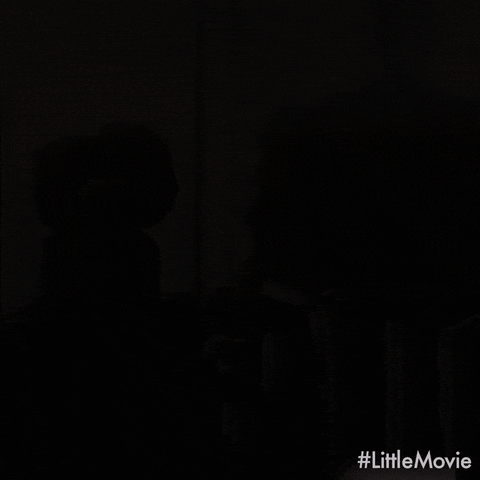 Her egotistical ways finally catch up with her when one offended individual, a young girl named Stevie (Marley Taylor), places a curse on her. Waking up to realize that she has been turned back to her younger self (Martin), Jordan's life is thrown into complete disarray. Not only must she rely on April to handle her firm's top client, tech entrepreneur Connor (Mikey Day), but Jordan must also enroll at her former high school, the place of her greatest torments, in order to keep a child services agent (Rachel Dratch) at bay.
It goes without saying that the premise does not deviate that much from the other body swapping tales that came before it. The film hits all the familiar beats one would expect. As a result, there are a few disjointed moments, such as the Mary J. Blige musical number for example, that serve no other purpose than to offer up a few cheap laughs.
While Little does not offer much in the way of surprises from a narrative standpoint, director Tina Gordon Chism's film thrives off the performances of its three female leads. Marsai Martin is wonderful as the pint-sized Jordan; confidently carrying the swagger of adulthood and the vulnerability that comes with youth. Effortlessly switching between the two, as seen when she flirts with hunky teacher Mr. Marshall (Justin Hartley), Martin is clearly a movie star in the making. Her performance nicely accentuates the equally entertaining work that the always reliable Issa Rae and Reginal Hall bring to their roles.
It is due to these performances that Little provides subtle commentary about the treatment of black females in society. Whether it is the way the head cheerleaders (Eva Carlton in a dual role) Jordan encounters make fun of her natural hair and cause physical harm, or how Connor assumes he has the right to sit in the older Jordan's chair and put his feet up on her desk, Chism's film frequently touches on a level of privilege that is rarely afford to women of colour. However, just as Jordan herself must learn, Little is not about dwelling on the inequalities of life, but rather rising above them.
Through its message of female empowerment, and the note perfect performances, Little offers some big laughs.
Advertisement
---
---
Advertisement
---
FROM AROUND THE WEB
Advertisement