Sex After Kids
Jeremy LaLonde pays tribute to the Canadian icon, painting a personal picture of Gordon Pinsent's kindness and generosity.
While certainly a bit overstuffed with several barely intersecting storylines, the ensemble Canadian indie comedy Sex After Kids has great performances, an ear for truthful humor, and certainly a little something for everybody.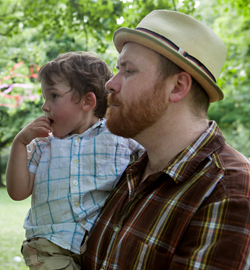 We talk to writer/director Jeremy LaLonde and actors Kate Hewlett, Amanda Brugel, and Zoie Palmer about their work on the ensemble independent Canadian comedy Sex After Kids about finding the right people for the roles, assembling a film out of a lot of different parts in a small amount of time, letting go of your ego to play something realistically for laughs, not being able to keep straight faces, and why Jeremy jokingly made his low budget independent film sound even lower budget than it really was.