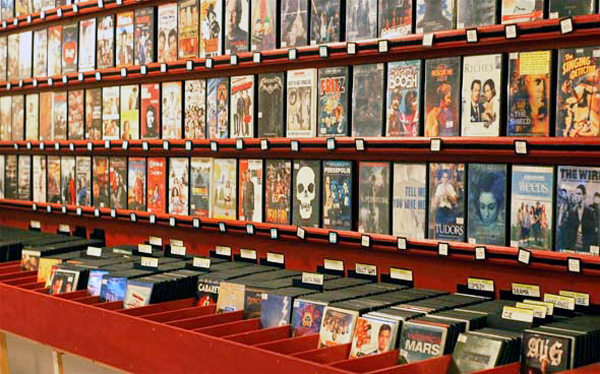 Welcome to the Dork Shelf Video Store! Here you'll find all the latest reviews for films popping up on various home entertainment platforms, including hot new releases, classics coming to DVD or Blu-Ray for the first time, special editions, box sets, films debuting On Demand, and other various VOD titles!
Check back often as new titles will be added every week! Each title will remain on this page for one full month from the date of its original posting.
So here's what's new in stores and at home this month!
Afflicted – DVD (Dave Voigt)
Alexander – The Ultimate Cut – Blu-Ray (Dave Voigt)
The Battered Bastards of Baseball – Netflix (Andrew Parker)
*NEW* Bears – Blu-Ray (Dave Voigt)
Discopath – DVD (Dave Voigt)
*NEW* Filth – Blu-Ray (Andrew Parker)
Happy Christmas – VOD (Dave Voigt)
Insomnia (1997) – Blu-Ray (Phil Brown)
Jackass Presents Bad Grandpa .5 – Blu-Ray (Phil Brown)
Kingdom Come – VOD/Digital Download (Andrew Parker)
Like Father, Like Son – DVD (Dave Voigt)
Locke – Blu-Ray (Andrew Parker)
Need for Speed – Blu-Ray (Phil Brown)
Noah – Blu-Ray (Phil Brown)
Nymphomaniac – Blu-Ray (Phil Brown)
Oculus – Blu-Ray (Andrew Parker)
*NEW* Point Blank – Blu-Ray (Dave Voigt)
The Raid 2 – Blu-Ray (Phil Brown)
Red Lines – VOD (Andrew Parker)
Sabotage – Blu-Ray (Andrew Parker)
Sleepaway Camp – Blu-Ray (Phil Brown)
Sunflower Hour – VOD (Andrew Parker)
The Time Machine (1960) – Blu-Ray (Dave Voigt)
Transcendence – Blu-Ray (Phil Brown)
Twin Peaks – The Entire Mystery – Blu-Ray (Phil Brown)
Under the Skin – Blu-Ray (Phil Brown)
A Young Doctor's Notebook – DVD (Dave Voigt)
Advertisement
---
---
Advertisement
---
FROM AROUND THE WEB
Advertisement