This morning the Toronto International Film Festival (TIFF) announced a massive list of titles screening in this year's Discovery, Midnight Madness, Documentary, and Cinematheque lineups. This is the third festival lineup announcement from TIFF in recent weeks. With less than a month to go before TIFF 2019 begins, today's announcement means festivalgoers can finally start planning their schedule.
I'm particularly excited about the Midnight Madness lineup, which includes Joko Anwar's Indonesian superhero adaptation Gundala. His last movie, Satan's Slaves is one of the best horror movies you've never heard of. Think of it as the Indonesian version of The Conjuring. I'm down for whatever he churns out, and I'm willing to brave the Midnight Madness crowd to check out Gundala, which now sits near the top of my TIFF 2019 must-see list.
Discovery Programme features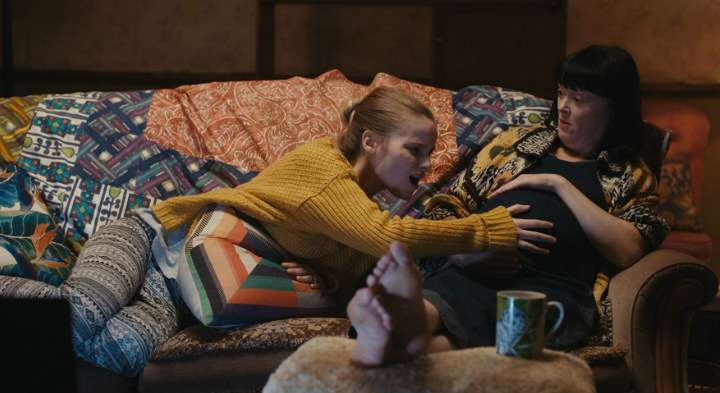 A robust lineup of 37 films from emerging filmmakers representing 35 countries, including 33 World Premieres and four films making international debuts.
1982 Oualid Mouaness | United States/Lebanon/Norway/Qatar
World Premiere
AFRICA Oren Gerner | Israel
World Premiere
The Antenna (Bina) Orçun Behram | Turkey
World Premiere
The Audition (Das Vorspiel) Ina Weisse | Germany/France
World Premiere
August (Agosto) Armando Capó | Cuba/Costa Rica/France
World Premiere
Black Conflux Nicole Dorsey | Canada
World Premiere
Bring Me Home (Na-reul cha-ja-jwo) Kim Seung-woo | South Korea
World Premiere
A Bump Along The Way Shelly Love | United Kingdom
International Premiere
Calm With Horses Nick Rowland | United Kingdom/Ireland
World Premiere
Certified Mail (Bi Elm El Wossul) Hisham Saqr | Egypt
World Premiere
Comets Tamar Shavgulidze | Georgia
World Premiere
Midnight Madness
This year's programme ushers in a new generation of formidable genre filmmakers amidst veteran Midnight mavericks, who collectively push the envelope with both experimental and quintessential genre thrills that are guaranteed to keep the loyal late-night audience rapt and wired.
*Midnight Madness Opening Film*
Blood Quantum Jeff Barnaby | Canada
World Premiere
Color Out of Space Richard Stanley | USA
World Premiere
*Midnight Madness Closing Film*
Crazy World Isaac Nabwana | Uganda
World Premiere
First Love (Hatsukoi) Takashi Miike | Japan/United Kingdom
North American Premiere
Gundala Joko Anwar | Indonesia
International Premiere
The Platform (El Hoyo) Galder Gaztelu-Urrutia | Spain
World Premiere
Saint Maud Rose Glass | United Kingdom
World Premiere
The Twentieth Century Matthew Rankin | Canada
World Premiere
The Vast of Night Andrew Patterson | USA
Canadian Premiere
The Vigil Keith Thomas | USA
World Premiere
Documentary Programme
The Documentary Programme lineup consists of 25 non-fiction works, including 18 World Premieres with representation from 18 countries.
And We Go Green Fisher Stevens, Malcolm Venville | USA
World Premiere
The Australian Dream Daniel Gordon | Australia/United Kingdom
International Premiere
Bikram: Yogi, Guru, Predator Eva Orner | USA
World Premiere
The Capote Tapes Ebs Burnough | United Kingdom
World Premiere
TIFF Docs Opening Film*
The Cave Feras Fayyad | Syria/Denmark/Germany/USA/Qatar
World Premiere
Citizen K Alex Gibney | USA/United Kingdom
North American Premiere
Collective (Colectiv) Alexander Nanau | Romania/Luxembourg
North American Premiere
Coppers Alan Zweig | Canada
World Premiere
The Cordillera of Dreams (La Cordillera de los Sueños) Patricio Guzmán | France/Chile
North American Premiere
Cunningham Alla Kovgan | Germany/France/USA
World Premiere
Dads Bryce Dallas Howard | USA
World Premiere
Desert One Barbara Kopple | USA
World Premiere
I Am Not Alone Garin Hovannisian | Armenia/USA
World Premiere
Ibrahim: A Fate to Define Lina Al Abed | Lebanon/Palestine/Denmark/Qatar/Slovenia
North American Premiere
The Kingmaker Lauren Greenfield | USA/Denmark
Canadian Premiere
Letter to the Editor Alan Berliner | USA
World Premiere
Love Child Eva Mulvad | Denmark
World Premiere
My English Cousin Karim Sayad | Switzerland/Qatar
World Premiere
Paris Stalingrad Hind Meddeb | France
International Premiere
Ready for War Andrew Renzi | USA
World Premiere
Red Penguins Gabe Polsky | USA/Russia
World Premiere
Sing Me A Song Thomas Balmès | France/Germany/Switzerland
World Premiere
There's Something in the Water Ellen Page, Ian Daniel | Canada
World Premiere
This Is Not a Movie Yung Chang | Canada/Germany
World Premiere
Women Make Film: A New Road Movie Through Cinema Mark Cousins | United Kingdom
World Premiere
TIFF Cinematheque
The 2019 TIFF Cinematheque programme at the Festival will feature select screenings in 35mm, with two prints coming from the TIFF Film Reference Library Screening Collection, the organization's own film library. The narrative titles selected will be preceded by guest introductions from Festival filmmakers past and present.
A Dry White Season Euzhan Palcy | USA (1989)
Pickpocket Robert Bresson | France (1959)
No Pablo Larraín | Chile/USA (2012)
The Last of Sheila Herbert Ross | USA (1973)
The Last Waltz Martin Scorsese | USA (1978
The 44th Toronto International Film Festival runs September 05 – 15th 2019.
Advertisement
---
---
Advertisement
---
FROM AROUND THE WEB
Advertisement