When people talk about comic book movies, Batman, Spider-Man, and The Avengers are usually the first names that come to mind. But moviegoers often forget that there are lots of great non-MCU and DCEU films floating around out there. A History of Violence, Sin City, Kick-Ass, The Diary of a Teenage Girl, From Hell, and Hellboy each deserve spots on any must-see comic book movie lists. This February, that list may feature a new entry when The King's Man hits theatres.
The King's Man is the third installment in Matthew Vaughn's The Kingsman series, which is about a James Bond-style super-spy agency that battles global threats. The first two movies, Kingsman: The Secret Service and Kingsman: The Golden Circle focus on Eggsy (Taron Egerton), a street-smart kid recruited into the Kingsman program to take down an evil tech genius. The new film is a prequel and a period piece that explores the secret agency's early days during World War I. Check out the trailer below.
The King's Man trailer:
If you haven't watched a Kingsman movie, the best way to describe them is over-the-top. And The King's Man trailer looks right on brand. This series is all about colourful characters, incredible action sequences, and cutting-edge tech that would make MKBHD's head explode. It's no surprise that the first two films in the series have grossed over $800 million at the global box office.
Also working in this film's favour: an all-star cast. Expect to see Matthew Goode, Gemma Arterton, Aaron Taylor-Johnson, Ralph Fiennes, Stanley Tucci, Daniel Brühl, and Djimon Hounsou.
I can't wait to check out this movie once it drops this February. Vaughn is one of those rare directors who hasn't released a film I don't enjoy. If you're unfamiliar with his work, I recommend a Layer Cake and Stardust double feature. Those two films have nothing to do with each other, plot-wise or thematically. I just like them a lot. Layer Cake is a stylish crime flick starring Daniel Craig, and Stardust features Robert DeNiro as a cabaret-dancing sky-pirate. That's right, I said DeNiro plays a f*cking sky-pirate! Actually, I'm going to drop what I'm doing and go re-watch Stardust right now.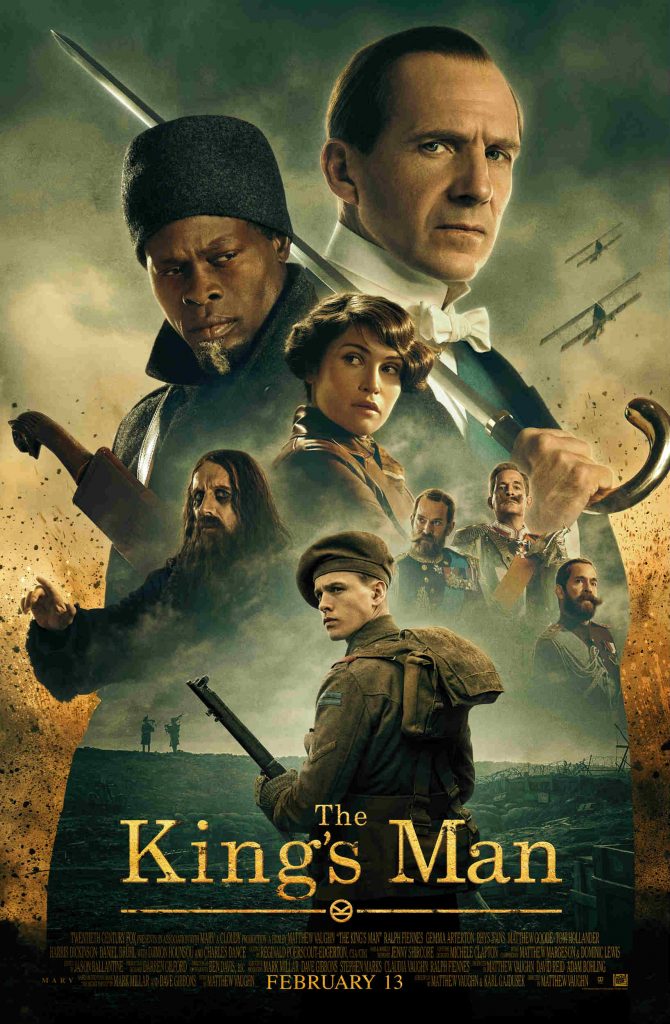 The King's Man synopsis:
As a collection of history's worst tyrants and criminal masterminds gather to plot a war to wipe out millions, one man must race against time to stop them. Discover the origins of the very first independent intelligence agency in The King's Man, directed by Matthew Vaughn, coming to theatres February 2020.
The King's Man arrives in theatres on February 13, 2020.
Advertisement
---
---
Advertisement
---
FROM AROUND THE WEB
Advertisement