This Week in Dork is a weekly feature that attempts to encapsulate all the dorky events happening in and around Toronto every week. If you have an event you would like to have featured on This Week in Dork or on our Upcoming Events Calendar, be sure to contact us via email at [email protected].
You can see more events happening this week here, but these are some of the highlights:
Oscar Night At Innis Town Hall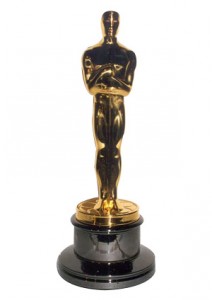 Watch the Academy Awards on the big screen for free courtesy of Innis College and the Cinema Studies Students Union. From the red carpet schlock all the way through until the last award presentation, bring your friends and enjoy the free popcorn and prizes.
Feb. 27 6:00PM @ Innis Town Hall
More details here.
Four Lions

This British satire is a slapstick take on the jihadist movement in the UK. Religious extremism and suicide bombing is certainly not what you would expect to be fodder for laughs, but the film apparently pulls it off quite well. Time Magazine called Four Lions "the blackest, ballsiest comedy since Dr. Strangelove."  Watch the trailer here.
Feb. 25 – March 10 @ The Royal. $10
More details here.
Wednesday Night Fright Nights: A Tale of Two Sisters
Part of the TUC's ongoing Wednesday Night Fright Nights series, A Tale of Two Sisters is the 2003 psychological horror film from Korean director Kim Ji-woon (the excellent I Saw The Devil). Based on a Korean folk tale, Sisters was remade (naturally) into the 2009 American film The Uninvited. Here's your chance to see the original on the big screen.
March 2, 8:00PM @ Toronto Underground Cinema. $8
More details here.
The Difference Engineers: Opening Gala – A Steampunk Masquerade
The Toronto Steampunk Society kicks off the new science centre exhibition The Difference Engineers: Reinventing Steampunk with a masquerade party. If you like Steampunk and live in Toronto, this is the place to be. Get a first look at the exhibition and mingle with like minded, steam powered folks.
March 4, 6:00PM @ Ontario Science Centre
More details here.
Machete Maidens Unleashed

Documentary filmmaker Mark Hartley's send up of the exploitation-movie industry in the Philippines, Machete Maidens Unleashed begins its run the Bloor this week. If you missed this follow-up to awesome Not Quite Hollywood (dealing with the Australian b-movie & exploitation scene) at TIFF last year, now is your chance to take in all the wonderfully trashy schlock on the big screen. Watch the trailer here.
March 4 – 10 @ Bloor Cinema
More details here.
Defending the Indefensible: Alien Resurrection/Freddy Got Fingered
Our friends Andrew Parker and Sasha James present the debut of their new film series, Defending the Indefensible. Also known as: What happens when a guilty pleasure movie meets a good old fashioned debate in a darkened cinema? Prior to each film one writer, critic or filmmaker will attempt to convince the audience that what they are about to see is a horrible film; another writer, critic or filmmaker will then attempt to defend the film, no matter how bad it is, to the best of their ability. Two will enter and… uh… two will leave! Probably.
In what will likely prove to be an extremely entertaining evening, Now's Norman Wilner and Torontoist's John Semley will alternatively tear apart/defend Alien Resurrection and Freddy Got Fingered.
March 4, 7:00pm @ Toronto Underground Cinema. $15 Double Bill
More details here.
More events may be added as details become available. Check back every Sunday for more dorky things to do in Toronto.
Advertisement
---
---
Advertisement
---
FROM AROUND THE WEB
Advertisement