Jessica Chastain knows how to make an entrance. The recipient of TIFF's Tribute Actor Award has only been in the public eye for a decade. However, she's produced one of the best bodies of work of any Hollywood actor ever during such a period. Chastain was everywhere in 2011 as the Summer of Jessica touched down and gave audiences oodles of face time with one of the most versatile and consistently likable performers ever to grace the screen. Chastain is pulling double-duty at this year's festival with The Eyes of Tammy Faye and The Forgiven, and perhaps one or both of those films will lead her back to the Oscars where she'll nab the Best Actress honours that has eluded her so far.
This retrospective of Chastain's work is by no means complete. Some great films and performances don't make the cut here because we've organized her work thematically. She seems to work in phases, and we've programmed the retro accordingly. However, we encourage readers to fill in the gaps and discover terrific work in hidden gems like Jolene, Chastain's award-winning debut as a leading lady that preceded the Summer of Jessica and never found the audience it deserved.
Please join us in saluting TIFF's Tribute Actor recipient, the extremely GIFable Jessica Chastain!
-Pat Mullen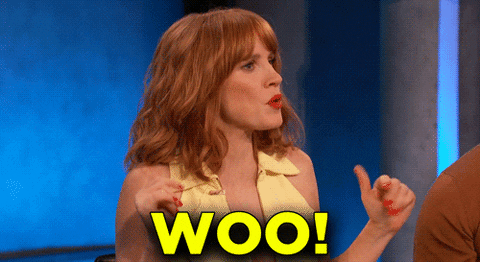 The Summer of Jessica
2011 was the Summer of Jessica, and it was glorious. Jessica Chastain boldly introduced herself with a prolific body of work that showed off her range. First came Terrence Malick's The Tree of Life, which let Chastain touch down on the Croisette in Cannes' opening night film and the festival's eventual Palme d'Or winner. Malick's style and Emmanuel Lubezki's cinematography invited Chastain to show her muscle as a silent screen star. As she embodied Mother Nature in this philosophical essay, The Tree of Life found its emotional core in the life force of emotion that Chastain conveyed in her deep watery eyes. Whether twirling in the fields or flying in the air, Chastain's performance is a feat of Malickian wonder.
Then came The Help and we all gladly ate two slices in the Summer of Jessica. For many of us, this mainstream drama based on the book club favourite was our first introduction to Chastain. Her bubbly Celia was a scene-stealing delight. But one could have easily walked away from The Help thinking Chastain a total airhead. She played the part so well, creating layers of pain masked below Celia's seemingly unflappable effervescence. Taken in the full context of the Summer of Jessica, The Help truly was her best performance that year even if the film itself doesn't hold up as well as Tree of Life. Situated within her body of work, it's really astonishing to see how much she transforms and disappears into the role.
Equally notable, however, was her work in Jeff Nichols' hypnotic Take Shelter. Playing the resilient wife to Michael Shannon's mad prophet, Chastain's performance was one of calm, quiet strength. On the other hand, she stole the show in August when appearing in John Madden's The Debt. Playing the younger version of Helen Mirren's Mossad agent, Rachel Singer, Chastain proved herself an electrifying dramatic presence and action star. It takes a lot of salt to match an actor of Mirren's calibre, but Chastain proved herself and then some. The under-seen Texas Killing Fields similarly proved her worth: if anything, Chastain's rising stock was the only reason that film was noticed.
The Summer of Jessica kept rolling when September came and Chastain wowed the crowd with Coriolanus. While her role as Virgilia was smaller than most of the parts that announced her thunderously in 2011, tackling Shakespeare's verse on screen–alongside Ralph Fiennes and Vanessa Redgrave, no less—further proved her versatility. In just a few months, Jessica Chastain carved a space as Hollywood's best new thing: a captivating dramatic actress with A-list star presence. -PM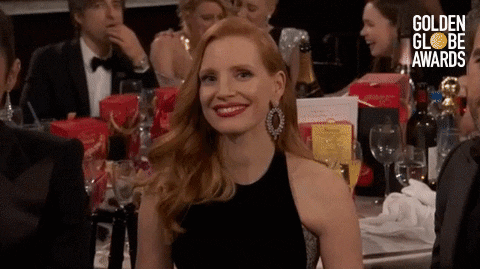 Award Season Staple
Just after Jessica Chastain delivered a body of work that could have easily nabbed multiple Oscar nominations–she netted one, for The Help, but lost to co-star Octavia Spencer–she was back in contention with a lead performance that delivered on the promise of 2011. Playing CIA agent Maya in Kathryn Bigelow's explosive Zero Dark Thirty, Chastain commanded the screen ferociously as the motherfucker who found Bin Laden. Chastain expertly creates shifts in Maya's consciousness–there's Meryl Streep level work here, folks–as she wrestles with the moral and ethical concerns of the methodologies with which the CIA extracts information. The power of Zero Dark Thirty takes place on Chastain's face. In the film's closing shot, as Maya releases the weight of her mission, Chastain unleashes palpable catharsis. This shot is the definition of screen presence. Chastain's magnetic hold of the camera is a feat of silent acting bested only by, say, Maria Falconetti.
Chastain won a Golden Globe and scored an Oscar nomination for Zero Dark Thirty, and she soon toured just as many award shows two years later with A Most Violent Year. Acting alongside Oscar Isaac in JC Chandor's taut thriller about the ills of greed, Chastain played against type. The lovely, bubbly, all-American girl of Chastain's persona is all there, but Anna also has a disarming hard edge to her tough personality. The complexity of Anna's dark side makes her a mesmerizing and unpredictable character. She's perfectly in control, a strong survivor, and arguably a landmark character for women in gangster films. Despite scoring at all the major precursors, Chastain missed the Oscar nomination–very disrespectful! – PM
Festivals Faves
Every once in a while, a filmmaker will change up the standard format in a way that can't be dismissed as just quirk for quirk's sake. Ned Benson's The Disappearance of Eleanor Rigby is one of those films. Though released theatrically as one film (subtitled Them), Rigby originally screened as two separate cuts during the 2013 festival circuit: Him and Her—one tragic but hopeful story told from two perspectives. Chastain, and her co-star James McAvoy, were hauntingly memorable as a couple dealing with the emotional fallout of losing a child. One year later, Chastain took on the titular role in Strindberg's power and class three-hander Miss Julie. It's a beautifully shot but less-than-perfect adaptation of the somber drama but Chastain impresses once again, nailing the see-saw nature of Julie's personality, her strengths and vulnerabilities. – Emma Badame
Out of this World: the Genre Phase
Over the past decade, Chastain has dipped her toes several times into sci-fi and horror and, though the films are a bit of a mixed bag, her performances are universally stellar across the board. In Crimson Peak, Chastain embodies the uptight, obsessive and secretive Lady Lucille, adding much needed depth to a basic but enjoyable and wholly atmospheric gothic horror story by Guillermo del Toro. She then ventured into the realm of horror sequels alongside her Eleanor Rigby co-star James McAvoy in It: Chapter Two. While it didn't prove quite as spine-chilling as its 2017 predecessor, Chastain and the rest of the excellent cast channel their creepy clown-based terror into a fun and faithful adaptation. But not content to confine herself to terrestrial plains, Chastain has taken two critically-acclaimed cinematic trips to space with The Martian and Interstellar. The latter a mind-bending, thought-provoking epic from Christopher Nolan, the former a smart, captivating space adventure from Ridley Scott. If Chastain's performances in these films prove anything, it's that genre films aren't a separate entity—good acting is good acting, no matter the material. -EB
Movies with a Strong Female Lead
After dabbling in some genre fare, Chastain doubled down on her stock as one of Hollywood's top stars by playing smart and complicated women in female-driven stories. Her credits of the late 2010s are an impressive body of work. For me, the most fascinating performance from this chapter is the hugely underrated title role in Miss Sloane. Reteaming with The Debt director John Madden, Chastain let her personality shine through while playing a slick and wily lobbyist. The film is occasionally preposterous, but Chastain sells every minute of it as the resilient character who defies both the glass ceiling and prescribed gender roles by playing Washington with her own set of rules.
Miss Sloane prepared Chastain well for her fellow Toronto-shot drama Molly's Game in which she portrayed a high-stakes poker maven. Both films show Chastain capable of performing in fluent Sorkinese as Miss Sloane's script by John Perera owed much to Aaron Sorkin, who made his directorial debut with Molly's Game. As with Liz Sloane, Chastain finds a great character in Molly by embracing her contradictions and messiness. The film doesn't always land, but its further proof that Chastain can carry a movie with an award-calibre role.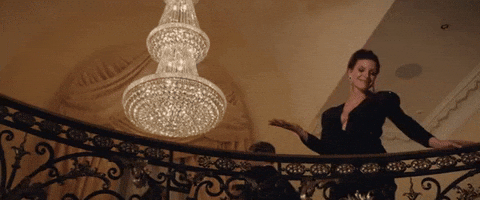 Chastain then doubled-down and took on the role of producer with films like The Zookeeper's Wife and Woman Walks Ahead. While those films didn't quite land as well as her previous producing credit on Eleanor Rigby (a victim of Harvey Scissorhands), they showed that she had the drive to push for the change that Hollywood needed. As she comes to TIFF with Tammy Faye and The Forgiven—works she produced as well—just as her HBO series Scenes from a Marriage lights up the small screen, it seems that the Summer of Jessica was only the beginning. – PM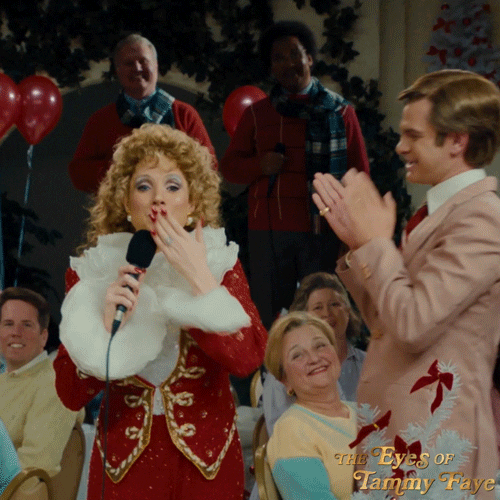 Advertisement
---
---
Advertisement
---
FROM AROUND THE WEB
Advertisement