Rich Hill
This look at growing up poor in Middle America from Andrew Droz Palermo and Tracy Droz Tragos' Sundance Grand Jury Prize winner offers up a poignant and often bittersweet look at three underprivileged, at risk teenage boys.
Andrew has a good head on his shoulders, even though his mother is suffering from health problems and his father is a ludicrously untalented Hank Williams' cover artist with few tangible aspirations that force them to move every few months. Appachey is a petulant brat who has driven his siblings and ineffective single mother to the end of her rope. Harley is almost as much of a trouble maker, but his mother is in prison and a lot of his darkness stems from a horrible secret that he has kept bottled up inside for a very long time.
Palermo and Tragos have mounted a gorgeous looking film and lyrical about low income squalor in a dead end town. (Fun fact: Palermo was one of the cinematographers for V/H/S and shot Adam Wingard's You're Next) It's easy to see how they selected Andrew and Harley as subjects considering how their family histories have shaped their current personalities. Neither wants to be like their parents, but one is vastly more forgiving towards his upbringing than the other. They make an interesting dichotomy. Appachey, however, is kind of a dull boor to follow around, which sounds harsh to say about a teenager, but he's almost uncomfortably out of place and seemingly irredeemable when placed into comparison to the other two. That might be because he seems the least developed of the three, and admittedly he acts as the "control" of the film and is arguably the kid most worth puzzling over after all is said and done. Still, it's a vital look at growing up in modern America.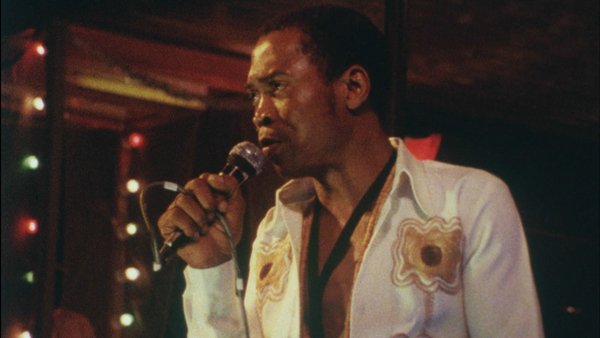 Finding Fela
The latest film from documentary filmmaking powerhouse Alex Gibney (We Steal Secrets, The Armstrong Lie, Taxi to the Dark Side), Finding Fela takes a look at one of the most influential politically minded musical artists to ever live.
Fela Anikulapo Kuti might be best known in North America for his pioneering, lush and sprawling Afrobeat tracks that have influenced everyone from Radiohead to Jay-Z, but his blending of the spiritual and the political made him one of the most outspoken, revered and sometimes reviled activists in his native Nigeria throughout the 1970s and 80s.
As with most Gibney efforts, the film comes across as a remarkably comprehensive and thought out work that doesn't function solely as hero worship. In between some very laudatory and earned praise from his past collaborators and contemporaries there lies a bit a constructive criticism that suggests Fela sometimes worked more with his heart than with his head. There's also a ton of killer archival footage that will please fans and those unfamiliar with Kuti's work.
The next couple of weeks at The Bloor:
On Saturday, August 23rd at 9:30 there will be a special screening of Robert Fantinatto and DJ Jason Amm's documentary look at the creation and use of the modern synthesizer, I Dream of Wires. A must watch for music nerds and those curious as to how the instrument actually works, the film includes a DJ set from Amm, a modular synthesizer performance from Keith Fullerton Whitman, and a Q&A with the directors. Doors at 8pm, with the film at 9:30.
The lovely Vermeer and Music comes to The Bloor as part of the Exhibition on Screen series on Sunday, August 24th at 1:30pm and Wednesday, September 3rd at 6:30pm. This look at Johannes Vermeer and his works at various galleries around the world is one of the best and soothing art history lessons I've ever been a part of. Art lovers rejoice!
The Seneca College Documentary Film Institute will be the best in short form, nonfiction filmmaking from their school on Thursday, August 28th at 6:00pm. Tickets are free.
The Rocky Horror Picture Show will have its monthly shadowcast screening at The Bloor on Friday, August 29th at 11:30pm, but those looking for something new and fetch to scream about, check out the Mean Girls Quote-a-thon on Sunday, August 31st at 9:30pm. There will be a $5 Steamwhistle drink special, and even though it's not a Wednesday, you should probably wear pink.
With The Bloor gearing up to become a venue for TIFF, this column will be going on hiatus for a couple of weeks, but from Friday the 29th to Thursday the 4th, The Bloor offers up its Doc Days of Summer series, looking back on some of the best documentaries of the past year. There will be return screenings of Walking the Camino: Six Ways to Santiago, The Internet's Own Boy: The Story of Aaron Swartz, Korengal, Particle Fever, Alive Inside, 112 Weddings, The Unknown Known, Finding Vivian Maier, Fed Up, The Galapagos Affair: Satan Came To Eden, and Life Itself. If you missed anything so far this year, now's the perfect time to play catch up before you have a whole boatload of new titles you have to catch up on.
Advertisement
---
---
Advertisement
---
FROM AROUND THE WEB
Advertisement